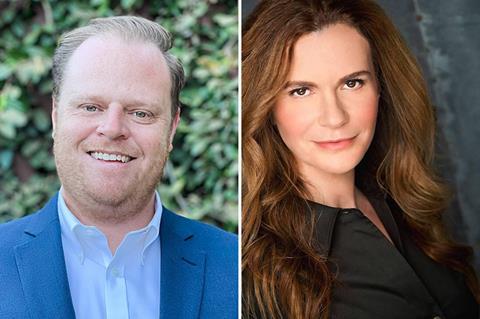 Shebnem Askin and Michael Rifkin have been named co-heads of Sony Pictures International Productions (SPIP), the local-language production arm of the motion picture group at Sony Pictures Entertainment (SPE).
Reporting to SPE film group president Sanford Panitch, Askin and Rifkin take over at SPIP from Laine Kline, who was sole head of the division until he recently stepped down.
Askin has been with SPIP since 2017 in a production and consultant capacity, working on projects including Italian comedy Perfect Strangers. She previously did stints with Pandora Cinéma in Paris and Fox International Channels.
Rifkin has been with SPIP since its inception in 2015. He oversaw operations and strategy and has been involved in greenlighting over 100 films across 13 territories since starting at the unit.
SPIP is active in more than 13 markets, including France, the UK, Spain, Mexico, India, China, Taiwan, Germany and Japan. Recent co-production releases have included Spain's Padre No Hay May Que Uno (Father There Is Only One), Japan's Kingdom, Germany's 25 km/h and India's Padman.
Rifkin said: "It is clear over the last several years that local language productions are becoming a bigger part of the content pipeline for global studios. I am thrilled to be able to help lead SPIP into the future as one of the world's biggest producers and distributors of local language films."
Askin said: "I am delighted to continue my tenure at SPIP in this new capacity. As the demand for local production continues to grow, I believe we are well positioned to continue to produce more and expand our local productions into new territories, as well as producing films for some of the important streaming services around the world."