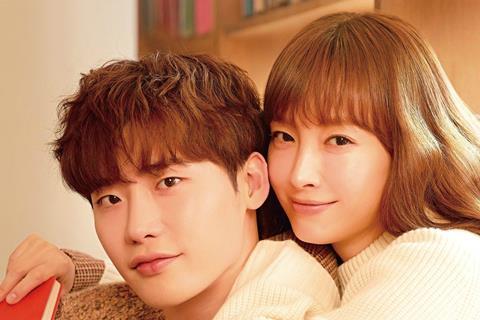 Leading South Korean entertainment media company CJ ENM and its production subsidiary Studio Dragon have partnered with Netflix on a multi-year content production and distribution agreement.
CJ ENM encompasses media, film, and music production and operates 17 TV channels including tvN, Mnet and OCN, while Studio Dragon is known for its scripted TV content such as Guardian: The Lonely And Great God, The Legend of the Blue Sea, Signal, and Stranger.
Starting in 2020, the studio will produce original series that will be available on Netflix, which currently has more than 158 million subscribers in more than 190 countries. The streaming service will also get distribution rights to other select Studio Dragon titles.
Netflix already carries Studio Dragon content such as Stranger, Mr. Sunshine, Memories Of Alhambra, Romance Is A Bonus Book, and Arthdal Chronicles.
"CJ ENM and Studio Dragon represent the gold standard in Korean entertainment and we are excited and honored to work with them. This partnership with CJ ENM and Studio Dragon demonstrates our commitment to Korean entertainment and allows us to bring more top-tier Korean drama to Netflix members in Korea and all over the world," said Ted Sarandos, Chief Content Officer, Netflix.
As part of the partnership, CJ ENM will have the right to sell up to 4.99% of Studio Dragon shares to Netflix.
In other related news, CJ affiliate CJ CGV has sold a 30% stake in its Hong Kong-based subsidiary CGI Holdings, which handles the exhibitor's China, Vietnam and Indonesia operations, to a consortium of private equity firm MBK Partners and investment bank Mirae Asset Daewoo for $286m. CGV previously reported a third-quarter net loss of $ 6.1m.