Korean outfit provided equipment for Ryoo Seung-wan's action hit Veteran and TV drama The Legend Of The Blue Sea.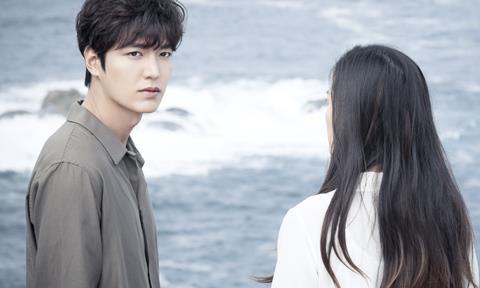 Singapore-listed Spackman Entertainment Group (SEG) has acquired Korean camera and lighting equipment rental company Frame Pictures.
Frame has provided equipment for recent Korean productions including TV drama, The Legend Of The Blue Sea (pictured), starring Jeon Ji-hyeon and Lee Min-ho, and Ryoo Seung-wan's action hit Veteran, starring Yoo Ah-in. The company also runs an agency for cinematographers and offers 4K post-production services.
SEG is paying for the acquisition with $785,000 in cash and 497,250 in shares of the company's 24.53%-owned associated company, Spackman Media Group (SMG), representing 1.63% of SMG's total share capital.
SEG chairman and CEO Charles Spackman said: "The acquisition of Frame Pictures is a strong start to our renewed initiative to develop a more consistent and stable revenue stream that is less dependent on the box office performance of our films.
"Frame has been consistently profitable in recent years and was looking for opportunities to take its business to the next step. We believe the business of Frame Pictures will benefit significantly from this deal with Spackman Entertainment Group as we will be able to provide access to a wider source of projects for Frame Pictures through our network."
Spackman added that the group would "aggressively pursue" similar acquisitions, which strategically complement existing businesses, to add to the consistency of the company's revenue stream.
SEG owns Zip Cinema, which recently produced crime action hit Master, starring Lee Byung-hun, and Novus MediaCorp, which has credits including 2013 hit Secretly Greatly.
Incorporated in Hong Kong, SGM is an entertainment production and talent management company that manages Korean talent through agencies including MS Team Entertainment, UAA & Co, Fiftyone K, SBD Entertainment, Kook Entertainment and UL Entertainment.