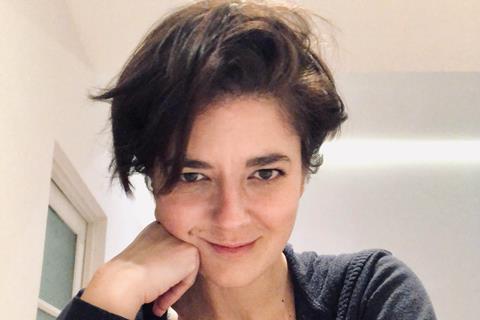 Spain's KaBoGa Art & Films has signed on to co-produce Condensed Milk, the next feature of Argentinian director Anahí Berneri, whose credits include 2017's Alanis.
Argentina's Dukkah Producciones is lead producing. Dukkah is the new outfit of Pablo Udenio, whose credits include Hernán Guerschuny's The Film Critic and Daniela Goggi's Abzurdah, both distributed by Disney in Argentina, and the series Casi Féliz for Netflix.
Condensed Milk is an adaptation of the novel of the same name by Mariana Flores, about a young doctor facing a charge of malpractice. She spends her time baking cakes and selling them by bicycle in her Buenos Aires neighbourhood until she meets a man who offers her an escape through sex.
"I am fascinated by the work of Anahí Berneri," said Anna M. Bofarull, director-producer at Tarragona-based KaBoGa. "Condensed Milk is carnal, urgent, alive, streetwise. And ultimately, human and political."
Berneri has written the script with Eugenia Ratcliffe and José Militano. Shooting is scheduled to begin for the 2024 first quarter in the city of Buenos Aires.
Condensed Milk was presented in the Europe-Latin America Co-Production Forum in San Sebastian in 2022
KaBoGa has also produced Efthymia Zymvragaki's documentary Light Falls Vertical which is screening in Malaga following screenings at International Documentary Festival Amsterdam (IDFA) and the Thessaloniki International Film Festival. It is next screening at the Film Festival of Cartagena de Indias (FICCI).