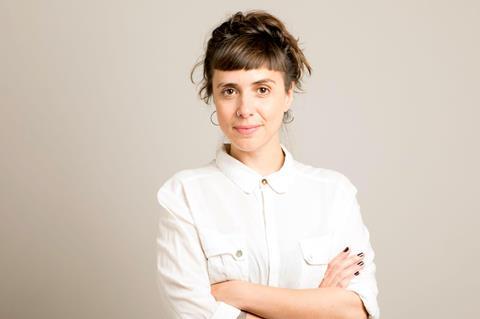 Ángeles Hernández and David Matamoros from Spain's Mr Miyagi, a co-producer on Netflix hit and 2019 TIFF Midnight Madness audience winner The Platform, has announced on the first day of Ventana Sur that the company has come on board The Virgin Of The Quarry Lake (La Virgen De La Tosquera) from Laura Casabé, who presented The Returned at the market in 2019.
Mr Miyagi will co-produce Argentinian filmmaker Casabé's next film alongside Argentina's Ajimolido Films (The Returned) and Mostra Cine (Delfina Castagnino's 2019 Mar del Plata best Argentinian film winner Angélica) and Beita from Mexico.
The Virgin Of The Quarry Lake centres on Natalia, a woman abandoned by her parents when she was a young girl who now lives with her grandmother who has supernatural powers. The story is set against the backdrop of Argentina's 2001 social and economic crisis as Natalia and her two best friends fall in love with their lifelong friend Diego.
The feature project will combine folklore, coming-of-age and social horror elements through a political prism. Benjamín Naishtat (2018 San Sebastian Silver Seashell best director winner for Rojo) wrote the screenplay inspired by the short stories El Carrito and La Virgen De La Tosquera from journalist and writer Mariana Enríquez,
The producers are targeting a 2023 production start and have begun discussions with sales agents. María Secco (Diego Quemada-Díez's The Golden Dream) and Dariela Ludlow (Natalia Beristáin's Noise) will serve as cinematographers.
Mr Miyagi's Matamoros told Screen, "At Mr Miyagi, our main aim is working with [talented] filmmakers within local universes that are capable of reaching global audiences and sensibilities. Laura has proved that with her strong narrative skills and her visual and sound personal resources."
Casabé won best new director with The Returned at Sitges' New Visions sidebar in 2019. Her Ventana Sur credits include dramedy thriller Benavidez's Case, which featured in 2015's Blood Window Bloody Works in Progress sidebar.
Alejandro Israel of Ajimolido said: "We reunite two continents. The co-production allows us to thread European and Latin American references and images, and work with two monsters of literature such as Enriquez and Naishtat."