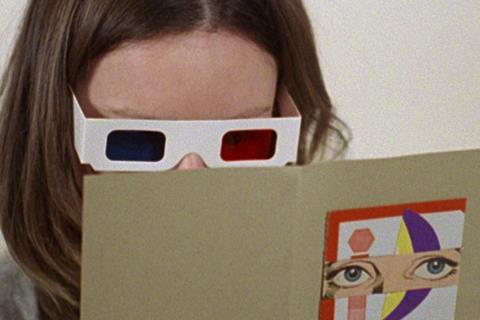 Vienna-based sales agent Square Eyes has acquired world rights to A Woman Escapes, directed by Sofia Bohdanowicz, Burak Cevik and Blake Williams, ahead of its world premiere at France's FIDMarseille (July 5-11).
The Turkish-Canadian co-production will play in the international competition of the festival.
The feature was shot in a variety of formats by the three directors with Canada's Bohdanowicz filming in 16mm, fellow Torontonian Williams shooting in 3D and Turkey's Cevik using 4K video.
The story centres on a woman who moves to Paris to tend to the home of a recently deceased friend and begins a video correspondence with filmmakers Burak and Blake, an interaction that is initially healing but is not what it seems.
The film stars actor Deragh Campbell, who reprises her role as Audrey Benac, a character seen in Bohdanowicz's MS Slavic 7, screened at the Berlinale in 2019, and short Point And Line To Plane, which played at Toronto in 2020.
It marks Williams' second feature to be shot and exhibited in 3D, following his debut Prototype, which premiered at Locarno in 2017 before screening at Toronto. Cevik's first two features, The Pillar of Salt and Belonging, were presented at the Berlinale in 2018 and 2019, respectively.
Explaining the origin of A Woman Escapes, Cevik said: "Sofia and I started a video correspondence-project to deal with things that happened in our lives. She and Blake had been planning on exchanging videos made in 3D, but that never really happened. One day Sofia visited me in Berlin while I was working on one of these videos, and she told me her idea for a narrative, which we all then slowly folded into a movie."
Square Eyes founder Wouter Jansen said: "We're aiming to have as many people as possible experience A Woman Escapes in cinemas, especially as it's also a stereoscopic film."