Project shot entirely on an iPhone, according to reports.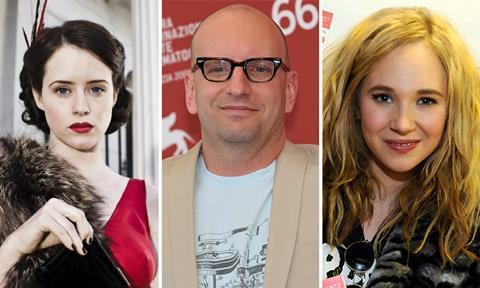 Steven Soderbergh next film stars Claire Foy and Juno Temple and was reportedly shot on an iPhone.
The project, first revealed by the Tracking Board, has the working title Unsane and is currently without a distributor. No plot details have been reported so far.
Soderbergh has his own production banner Fingerprint Releasing.
Sean Baker's indie hit Tangerine was the last high-profile film to be shot on an iPhone.
2017 is a busy year for Soderbergh, with his next film Logan Lucky starring Adam Driver and Daniel Craig set for an August release. He is also producing the all-female Ocean's Eight.
Claire Foy has just earned an Emmy nomination for The Crown, and stars in Andy Serkis' Breathe alongside Andrew Garfield which will open the London Film Festival.
Temple's upcoming projects include Woody Allen's Wonder Wheel and James Franco's The Pretenders. Variety first reported her casting in Unsane.