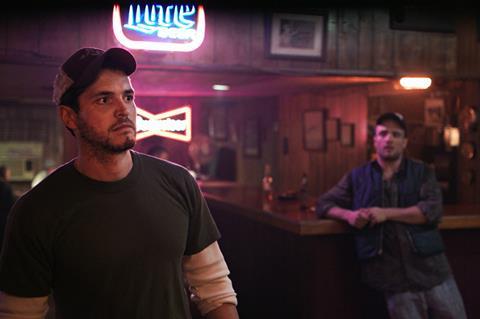 Strand Releasing has acquired all North American rights from Cinetic Media to Braden King's Sundance 2020 selection The Evening Hour and is eyeing a spring release.
Fabien Westerhoff of Film Constellation handles international sales on the crime drama starring Philip Ettinger as a man in the Appalachians who cares for the elderly and infirm and sells excess painkillers to local addicts to bring in a little extra cash.
His life is upended when an old friend returns with dangerous plans, and his estranged mother comes back into his life. The Evening Hour received its international premiere in competition at 2020 Rotterdam Film Festival.
Cosmo Jarvis, Lili Taylor, Stacy Martin, Kerry Bishé, Michael Trotter, Marc Menchaca, Ross Partridge, and Tess Harper round out the key cast.
Elizabeth Palmore adapted the screenplay from the novel by Carter Sickels. Lucas Joaquin produced for Secret Engine, alongside Derrick Tseng, and King for Truckstop Media, Tim White for Star Thrower Entertainment. and Tom Skapars. Andrea Cannistraci of Cowan, DeBaets, Abrahams and Sheppard served as finance, production and sales counsel.
Strand Releasing co-president Strand Releasing. Jon Gerrans negotiated the deal with Eric Sloss of Cinetic.
Strand distributed King's Armenia-set road movie Here Ben Foster and Lubna Azabal.