Studiocanal to co-produce, distribute and sell feature adaptation of French comicbook.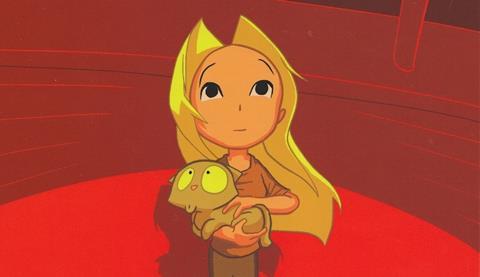 Julien Neel is to direct a live-action film based on his comic creation, Lou!, which has sold 2 million copies in 19 countries.
Studiocanal has boarded the project, titled Lou! le journal infime, as co-producer and will handle distribution rights and international sales.
The first time director has co-written the screenplay with Marc Syrigas, and the film will star Ludivine Sagnier, Kyan Khojandi, Nathalie Baye and Lola Lasseron in the part of Lou.
Lou is described as "a creative and lively 12-year old girl". She lives alone with her mother, Emma, who has put her personal life to one side to concentrate on her daughter. But the cracks start to show as Emma begins to feel down, while Lou has a crush on her neighbor Tristan and starts neglecting her friends. Everything changes when Emma starts a new relationship and Lou's first kiss catapults her into the turbulence of adolescence.
Shooting will take place from Oct 28 to Jan 17 at the Bry-sur-Marne studios and in Paris. Theatrical release in France is set for Oct 15, 2014.
Lou! le journal infime is produced by Bruno Levy at Move Movie and Harold Valentin at Mother Production, co-produced by Studiocanal, France 2 Cinéma and Cinéfrance 1888, with the participation of CANAL+ and France 2.