Harold van Lier to join Entertainment One's international film division in the role of president, effective January 2014.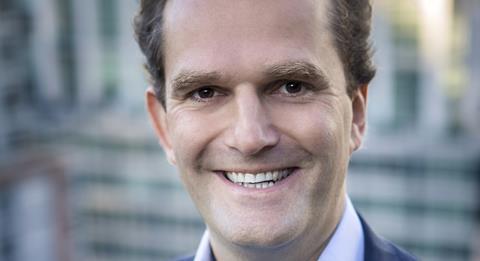 Van Lier will join from StudioCanal, which has today internally promoted Anna Marsh to head of international films sales.
Based in London, van Lier will commute between eOne's London, Toronto and Los Angeles offices. He reports to Patrice Théroux, chairman of eOne's global film group.
eOne head of sales Charlotte van Weede and international evp Charlotte Mickie will report to van Lier.
Van Lier was previously evp of international distribution at StudioCanal.
StudioCanal declined to comment on whether Marsh will be a straight replacement for van Lier, who the company said is still working at StudioCanal.
Marsh will report to Matthieu Zeller, evp of strategic marketing for France and international distribution. Marsh has been svp international distribution strategy since June
According to eOne van Lier will spearhead a financing and investment model that will "offer film producers an increased and concentrated investment in their films by leveraging the contribution from eOne territories in addition to acquiring worldwide rights".
He will also grow the division through "new partnerships with producers, filmmakers and distributors in markets around the world." His primary focus will be on the US, UK and Europe.
eOne had been on the look-out for a head of sales after the departure of Sally Caplan in spring of this year.
"I've had the privilege of sitting across the table from Harold and I'm delighted that he is now bringing his expertise to eOne," said Theroux.
"Harold's unparalleled understanding of the international business and his longstanding relationships with content creators will enhance eOne's ability to access wide-appeal feature films in the earliest stages, acquire worldwide rights and secure distribution for our territories."
"The international film sales activity represents an important area of growth for our business and complements the distribution strategy in our territories. Our ability to look at each project as having worldwide potential, will allow us to realize the true value of the eOne distribution network. "
Van Lier spent six years at StudioCanal, whose line-up during that time included Tinker Tailor Soldier Spy, Inside Llewyn Davis, Paddington, Shaun the Sheep, Non-Stop and The Gunman.
Prior to Studiocanal, van Lier spent five years at Summit Entertainment under Patrick Wachsberger, Bob Hayward and David Garrett in various roles including svp of international sales.
Production financing
eOne Films International has also strengthened its film acquisitions strategy with the successful negotiation of production financing arrangements with City National Bank and OneWest Bank.
"City National Bank is so pleased to be able to partner with eOne in this key phase of its growth," said David Acosta, a senior vice president and team leader in Entertainment at City National.
"We are excited about continuing to work with such a dynamic and creative management team and helping them leverage their global entertainment platform."
"OneWest Bank is delighted to extend its partnership with eOne and is pleased to support the company as it strengthens its international film sales offering," said Daisy Stall, first vp of media and entertainment at OneWest Bank.
"We've had the opportunity to work with the eOne team and we are looking forward to expanding our relationship."