Promotional campaigns for six European films are being boosted with Films Sales Support (FSS) from European Film Promotion (EFP) at this year's Sundance Film Festival (Jan 21-31).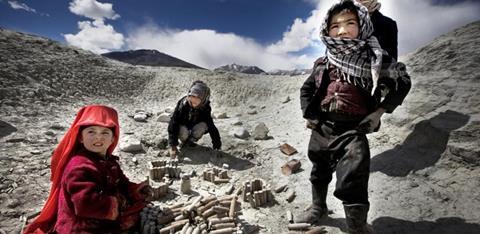 A total of $27,000 (€25,000) towards sales companies' campaigns has been earmarked by EFP in total to facilitate sales of European films to North America and to strengthen networking with buyers at the festival. FSS is backed by the Creative Europe - MEDIA Programme of the European Union.
French sales company Films Distribution premieres Agnus Dei by Anne Fontaine, who will attend Sundance to present her film that is set in Poland 1945.
German sales company Films Boutique has two films at the festival: documentary Land Of The Enlightened by Pieter-Jan De Pue and Mirjana Karanovic's feature A Good Wife.
The Match Factory focusses on Wild, a feature by Nicolette Krebitz, and on Felix van Groeningen's new film Belgica (Belgium).
All of the films are screening in Competition as well as Mammal by Rebecca Dal, represented in Sundance by Germany sales company Picture Tree International.
FSS for the respective films was confirmed by EFP's member organisations, Flanders Image, Film Center Serbia, UniFrance Films, the Irish Film Board and German Film.
FSS for Promotional Campaigns at Sundance
Land of the Enlightened
Director: Pieter-Jan De Pue
Belgium, The Netherlands, Ireland
Films Boutique
A Good Wife
Director: Mirjana Karanovic
Serbia, Croatia, Bosnia Herzegovina
Films Boutique
Mammal
Director: Rebecca Daly
Ireland, Luxembourg, The Netherlands
Picture Tree International
Belgica
Director: Felix Van Groeningen
Belgium
The Match Factory GmbH
Agnus Dei
Director: Anne Fontaine
France
Films Distribution
Wild
Director: Nicolette Krebitz
Germany
The Match Factory GmbH