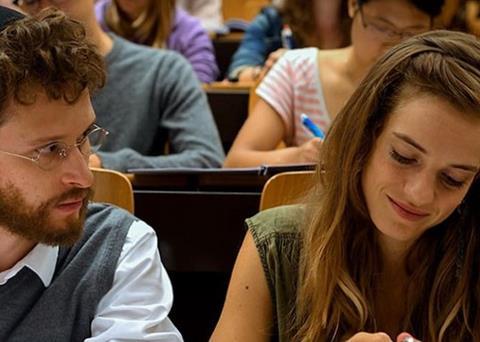 Michael Steiner's Wolkenbruch has been selected as the Swiss submission for the newly-rebranded International Feature Film category at the 2020 Academy Awards.
The film premiered at the 2018 edition of Zurich Film Festival and went on to become the most successful domestic film in Swiss cinemas for the year, selling 300,000 tickets.
Based on a novel by Thomas Meyer, the comedy tells the story of Motti, a young orthodox Jew who falls in love with non-Jewish girl Laura, and starts to doubt whether the strict ways of his family and culture are the right path for him.
Wolkenbruch stars two young Swiss talents: Joel Basman, recent winner of the Swiss Film Award for Best Actor, and Noémi Schmidt.
The film was produced by Turnus Film in collaboration with DCM Pictures and SRF Schweizer Radio und Fernsehen. World rights were acquired by Netflix, which has scheduled to run the film in 2019.
Switzerland's last Oscar nomination for foreign language film was in 1990, when they won the award with Xavier Koller's Journey of Hope.
The 92nd Academy Awards are set to take place on 9 February 2020, with the Academy's board of governors having taken the decision to rename the category formerly named Foreign Language in April this year.
Last year's award was won by Alfonso Cuarón's ROMA, after 89 submissions from around the world.