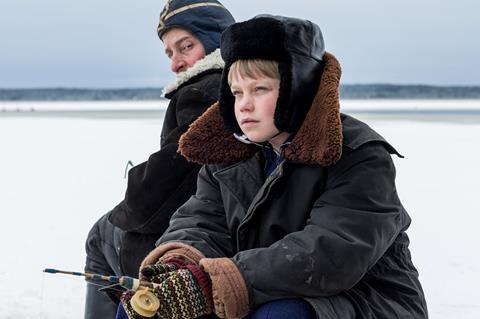 Estonia's Tallinn Black Nights Film Festival (November 13-29) has unveiled the full lineup of its main competition strand as it prepares to go ahead as a mix of physical and online events.
The festival's official selection comprises 12 world premieres, 12 international and two European premieres. Eight of these films were previously announced, including István Szabó's Final Report.
Scroll down for full list of titles
Titles set to receive their world premiere include rural drama Armugan from Spanish director Jo Sol, who won a best new director award at San Sebastian in 2005 with The Taxi Thief.
Also selected to debut in Tallinn is On The Water, from veteran Estonian director Peeter Simm, whose latest coming-of-age drama marks the first time an Estonian majority production has screened in competition at Black Nights since 2017.
Mika Kaurismäki's Finnish drama Gracious Night, which The Yellow Affair recently boarded for world sales, will also world premiere at Black Nights.
Further world premieres include The Road To Eden, from Kyrgystan directing duo Dastan Zhapar Uulu and Bakyt Mukul, and Colombian drama Thread Of Return, directed by Erwin Goggel.
Set to receive its international premiere is rural drama A Distant Place, from South Korean director Park Kun-young. Executive producers include Jang Woo-jin, who won the best director award at Black Nights in 2018 with Winter's Night.
The titles will compete for the Grand Prix for best film, which includes a grant of €10,000 shared by the director and producer, among other prizes for director (€5,000), script, actor, actress, cinematographer (€1,000) and music.
Black Nights previously announced that its 24th edition would go ahead with a stripped-back programme but is committed to hosting physical screenings.
The official selection has expanded from the 21 titles in competition last year and Black Nights festival director Tiina Look said: "These are strange times and we hope that by screening a bigger selection than usual, we will at least provide the filmmakers a platform to exhibit their creations."
Tallinn's industry platform has been moved entirely online and is due to run from November 23-27.
Black Nights Official Selection 2020
A Distant Place (S Kor)
Dir. Park Kun-young
Armugan (Sp) WP
Dir. Jo Sol
Baby (Sp)
Dir. Juanma Bajo Ulloa
Beasts (Fr)
Dir. Naël Marandin
Bedridden (Mong)
Dir. Byamba Sakhya
Caged Birds (Swi-Ger)
Dir. Oliver Rihs
Erna At War (Den-Est-Bel)
Dir. Henrik Ruben Genz
Fan Girl (Phil)
Dir. Anoinette Jadaone
Fear (Bul)
Dir. Ivaylo Hristov
Final Report (Hun)
Dir. István Szabó
Gracious Night (Fin) WP
Dir. Mika Kaurismäki
In The Mirror (Lat-Lith) WP
Dir. Laila Pakalnina
On The Water (Est) WP
Dir. Peeter Simm
Parquet (Rus-Pol-UK-Rom) WP
Dir. Aleksandr Mindadze
Stars Await Us (China)
Dir. Dalei Zhang
Sanremo (Slo-It) WP
Dir. Miroslav Mandic
Submission (Por) WP
Dir. Leonardo António
The Dawn (Cro-It) WP
Dir. Dalibor Matanić
The Road To Eden (Kyrg) WP
Dir. Bakyt Mukul, Dastan Zhapar Uulu
The Sign Painter (Lat-Cze-Lith)
Dir. Viesturs Kairišs
The Three (Rus)
Dir. Anna Melykan
Thread Of Return (Col) WP
Dir. Erwin Goggel
Tooman (Iran)
Dir. Morteza Farshbaf
Ulbolysn (Kaz-Fr) WP
Dir. Adilkhan Yerzhanov
When I'm Done Dying (Turk-US) WP
Dir. Nisan Dağ