Principle photography kicked off today (August 29) on The Runaways, the debut feature of Richard Heap which comes from from Slackjaw Films and Westcliff Productions.
The project, which is shooting in North Yorkshire, was co-developed by the BFI and Creative England.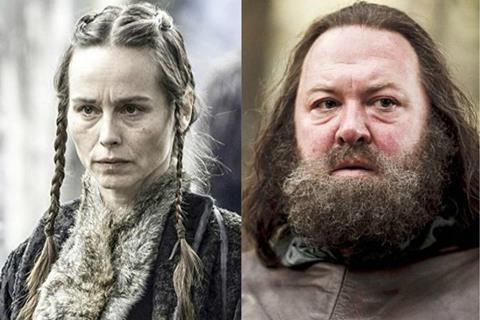 Tara Fitzgerald (Legend) and Mark Addy (The Full Monty) [both pictured in their Game Of Thrones roles] lead the cast alongside Lee Boardman and former Screen Star of Tomorrow Molly WIndsor.
The film received production funding from Creative England and the £1.5m budget was also backed by private equity.
Producers are director Heap with Mark Thomas and Mario Roberto.
Ballpark Film Distributors have first-look rights for UK distribution, including theatrical and VoD. The producers are currently looking to attach a worldwide sales agent.
The Runaways follows three young siblings in Yorkshire who escape in an attempt to evade social services after their father's death.
Producer Mark Thomas said: "I'm delighted that in such troubled times we have been able to finance a film that has the feel-good factor. With a home grown cast and crew, original, quirky storyline and the magnificent backdrop of the Yorkshire countryside, this is the sort of filmmaking that the British film industry is renowned for around the world."