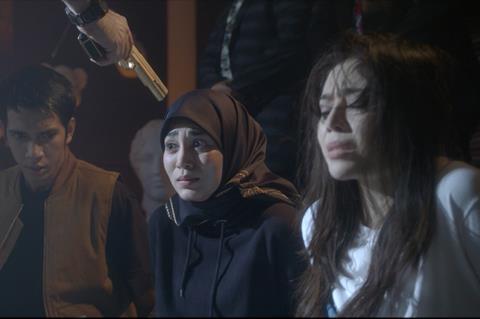 TBA Studios, based in the Philippines, has acquired worldwide rights to Malaysian thriller Lights Out, directed by up-and-coming filmmaker Aliff Ihsan Rahman.
Produced by Malaysia's Horizon Film Entertainment and Articulate Fusion Productions, the recently-completed film is being lined up for a theatrical release in both Malaysia and Indonesia.
The film was scripted by Azhar Jalil and stars Azizul Ammar, Uyaina Arshad, Naim Daniel, Azhar Jalil, Ismi Melinda and Afieq Shazwan.
The story follows five friends who are involved in an accident on their way home from a holiday in Genting Highlands. One of the friends dies in the accident and rest of the group find themselves being haunted when they go to identify the body in a morgue.
TBA Studios is launching sales on the the film at the American Film Market (AFM). The company's AFM slate also includes music documentary Fanny: The Right To Rock, urban crime thriller Boundary and documentary A Is For Agustin.
A leading film production and distribution outfit in the Philippines, TBA Studios has produced films such as romantic comedy I'm Drunk, I Love You and historical epics General Luna and Goyo: The Boy General.