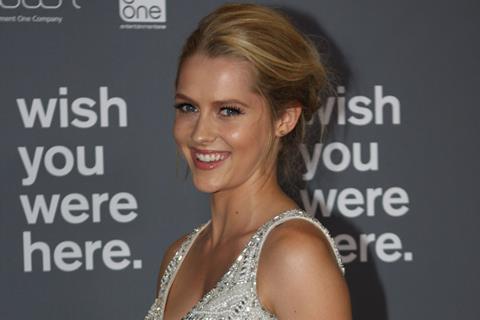 Australian actor Teresa Palmer will lead the cast of Taneli Mustonen's The Twin, which Film Constellation is launching to buyers at this week's online European Film Market (EFM, March 1-5).
The film is Finnish director Mustonen's English-language debut, and will begin shooting on March 18. It was jointly structured and developed, and will be produced, by Finland's Don Films and Film Constellation.
Film Constellation has secured a deal with horror, thriller and supernatural streaming service Shudder for US, Canada, UK and Ireland, and Australia and New Zealand.
AMC Networks-owned Shudder will release the film on its platform later this year.
The project won the best fiction award at industry showcase Finnish Film Affair last year, as well as best project at the BIFAN development forum in Korea.
Film Constellation structured, financed and greenlit the film, which centres on a family trying to rebuild their lives in the Scandinavian countryside, who soon realise that some secrets are so evil, they need to be buried twice.
Palmer will star as a young mother plagued by the violent death of one of her twins. The film was written by Mustonen and Aleksi Hyvärinen, with Hyvärinen producing through Don Films.
Joris van Wijk is executive producer along with Shudder's Emily Gotto, Film Constellation's Fabien Westerhoff and Post Control Helsinki's Toni Valla.
Film Constellation previously teamed with Don Films on Mustonen's 2016 horror Lake Bodom, which received three nominations including best picture at Finland's Jussi Awards.
"We're over the moon to have Teresa as our lead in The Twin," said Hyvärinen. "Genuinely deeply scary, it is also a harrowing and relatable tale of loss, which puts the viewer on the edge of their seat right from start to end."
"It's a great example of what we like doing with our filmmakers – spotting them, launching a directorial brand, and then helping them step up to the next level in their career," Westerhoff told Screen.