EXCLUSIVE: Last Call for Nowhere sold to Neue Visionen for Germany and Frenetic for Switzerland.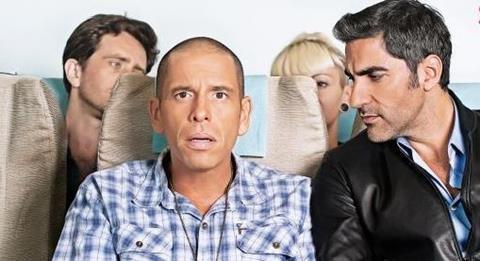 TF1 International has boarded Last Call For Nowhere, the latest film from director Philippe de Chauveron, whose French comedy hit Serial (Bad) Weddings grossed $172m worldwide in 2014.
Two distributors who enjoyed success with Serial (Bad) Weddings have already jumped on board. Neue Visionen has acquired the new film for Germany, where Serial (Bad) Weddings topped the box office and drew 3.9m admissions, while Frenetic has taken Swiss rights.
Last Call reunites de Chauveron with Serial (Bad) Weddings co-stars Ary Abittan and Medi Sadoun. Abittan plays José Fernandez, a French border officer sent to Malta to execute an extradition order against Sadoun's Akim, a man wrongly accused of committing terrorist offences. Fernandez is supposed to accompany Akim on a flight to Kabul, but Akim has other ideas. When he escapes, a wild goose chase across the island ensues.
Serial (Bad) Weddings producer Romain Rojtman is producing, under the Les Films du 24 and Les Films du Premier banners.
UGC Distribution will release the film in October 2016.
Paris-based TF1 International previously sold Serial (Bad) Weddings to more than 50 territories worldwide. That film starred Christian Clavier as a conservative Roman Catholic coming to terms with the marriage of his four daughters to Frenchmen of ethnic origin.
Having grossed $96m at home, the film went on to make $76m internationally and was a breakout hit across continental Europe, especially in Germany where it pulled in more than 3m admissions.