As her latest film screens at Glasgow Film Festival, Jennifer Handorf chats to Screen about carving a niche in her industry.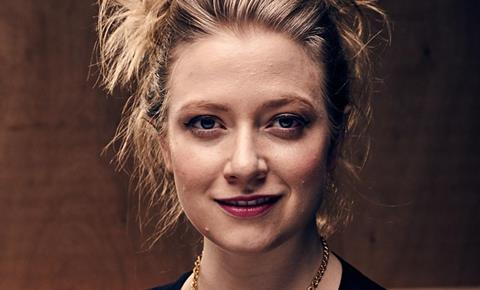 Jennifer Handorf is a producer on the rise.
Last year, Handorf produced Alice Lowe's homicidal pregnancy romp Prevenge, which premiered in the Venice Film Festival's Critics' Week and was picked up by US sales outfit XYZ. She now has The Chamber playing at this year's Glasgow Film Festival following its premiere at the UK's FrightFest last summer.
The two experiences could hardly have been more different, she tells Screen during an interview in early 2017.
Prevenge was a micro-budget, almost spur of the moment production that came about when Alice Lowe approached her with the idea of filming a serial killer, slasher film that she would direct and star in while she was seven months pregnant. Due to Lowe's pregancy, the project needed to be shot within a month of the initial idea being birthed.
"It sounded insane, but we did it," Handorf recalls.
A lot of the film was shot on the fly in locations including Handorf's house, with the entire production budget coming from producer WesternEdge Pictures. Despite the guerrilla nature of the film, it managed to secure festival berths in Toronto, London and Rottedam, before being released in UK cinemas via Kaleidoscope Film Distribution in February 2017.
The Chamber, however, was a much more traditional shoot.
The budget was closer to $1m, raised through an equity investment drive spearheaded by producer Paul Higgins, whose credits include Submarine. The project also had backing from Ffilm Cymru Wales, where the film shot.
Starring Force Majeure actor Johannes Kuhnke, the film chronicles a deep-sea special operations team who become trapped underwater in a desperate fight for survival.
It was a complicated shoot, requiring numerous underwater sequences and some tricky stunts, but Handorf says the larger budget, while still tight, afforded them the ability to shoot good quality footage.
She's not the only one impressed with the final result - Studiocanal has boarded UK rights to The Chamber and will release in the UK in March.
Handorf says those two experiences have been significant learning curves for her, and that the opportunity to cut her teeth in the genre industry has come with real benefit.
She believes that the genre community may represent the best opportunity for young women looking to break into the film business.
"[The genre film industry] doesn't have to have as a big a budget or notable cast to be commercially successful, I think generally for young filmmakers there is more opportunity in the horror genre.
"I love the independent element of genre – it's one of the areas of cinema that can be truly independent film and still come out on 400 screens in the US," she adds.
While Handorf is on the rise as a producer, she is also eyeing a sideways move into directing.
She believes that the industry climate has improved for female producers during her time in the business, but that there has been no improvement for female directors, in genre film or the wider industry. "It's really abysmal," she comments.
The barriers to female directors becoming successful in the film industry are apparent and tough to breach.
Last year in the US, the number of women directing feature films declined, and Handorf believes that picture doesn't look much healthier this side of the Atlantic.
"There are more female directors out there. Yet, at FrightFest they still only had four films out of 70 from female directors. That's not bragging rights," she comments.
It's those kinds of statistics that have informed her decision to try her hand at directing, in the hope that her now established position in the genre community may afford her a platform that isn't as accessible to others.
"I sat down and realised that if I wasn't going to do it, then how can I expect others to? Be the change that you want to see," she says.
Looking to the future, Handorf intends to continue producing, and is working on a film about racial tensions in Birmingham in the 1970s and 80s, told through the prism of football hooliganism.
She also hopes that her shift into directing will work out smoothly: "I think anyone who has been a producer and transfers to directing feels like a fraud – but maybe the best directors feel like frauds."
She is also now working on her debut feature as a director, a documentary she describes as "following the Crufts of the tarantula world".