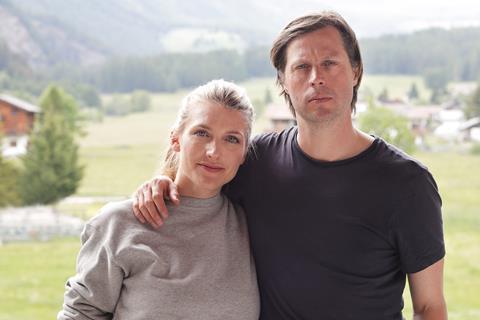 Italy's Vision Distribution has sold father-and-son drama The Eight Mountains, the new film by Beautiful Boy's Felix van Groeningen co-directed with Charlotte Vandermeersch, to DCM for Germany, Austria and Switzerland.
The Italian-language film is shooting on the Alps and DCM has closed the deal based on the script – an adaptation of Paolo Cognetti's novel of the same name – and the cast led by Luca Marinelli, whose credits include Martin Eden, and Alessandro Borghi, best known for Devils. The two were last seen together in their breakout title, Don't Be Evil by Claudio Caligari, which premiered out of competition at the 2015 Venice Film Festival.
It marks the diectorial debut of Belgian actress Vandermeersch.
The Eight Mountains is a co-production between Italy, Belgium and France through Fremantle-owned Wildside, Rufus and Pyramide Productions. As well as handling international sales, Vision is acting as a co-producer and will distribute the film in Italy in 2022. Pyramide will distribute in France and Kinepolis Film Distribution and Dutch Film Works will do the same for Benelux.
The story is described as "one of friendship and fatherhood, through the mountains we climb every day, both physically and mentally. A universal story about the inescapable search for ourselves, while trying our best to stay true to the people around us".
"The business as we all used to know it has suddenly changed but it's amazing to see there is still a way to find the right partner when you can work on an exceptional film," said Catia Rossi, head of international sales at Vision Distribution.
Wiebke Andresen, head of acquisitions at DCM, commented: "As fans of the novel by Paolo Cognetti we are very happy to be the distribution partner of The Eight Mountains in our territories. We have been following Felix van Groeningen's work for a long time. The Eight Mountains is a highlight in our line-up for 2022."