Novel adaptation narrowly beat Tim Burton's Miss Peregrine.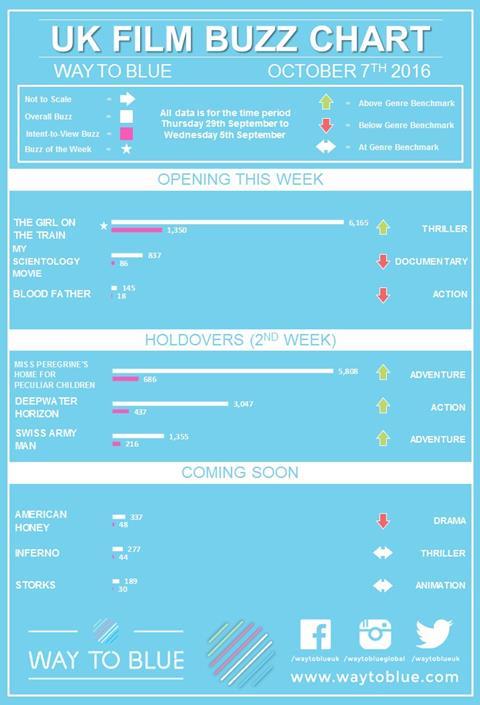 The Girl On The Train, which opened in UK cinemas on Wednesday (Oct 5), prompted the most buzz on UK social media channels throughout the last week, according to analysis firm Way To Blue.
The mystery drama amassed 6,165 comments across social media, news, forums and blogs over the last seven days, with 1,350 of those registering intent to view.
The weekly UK buzz chart puts Tim Burton's Miss Peregrine's Home For Peculiar Children, which opened last week, narrowly behind with 5,808 comments, 686 of those showed intent to view.
Disaster thriller Deepwater Horizon and surreal comedy Swiss Army Man both garnered a significant level of online interest in their seconds weeks of release.
According to the chart, forthcoming releases including American Honey and Storks have yet to ignite much social media buzz.
For an explanation of the Way to Blue chart and its methodology, which tracks 'overall buzz' and important 'intent to view' buzz, click here.