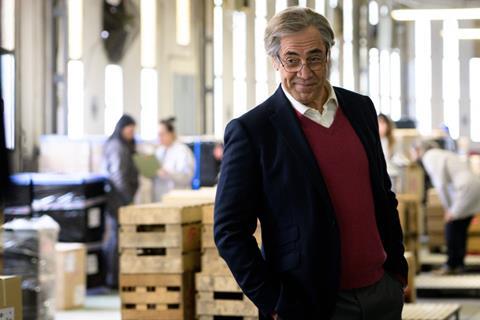 Fernando León de Aranoa's black comedy The Good Boss, starring Javier Bardem, will represent Spain in the upcoming best international feature film Oscar race.
The Spanish Film Academy selected the film from a shortlist that also included Pedro Almodóvar's Parallel Mothers and Marcel Barrena's Mediterraneo: The Law Of The Sea.
Produced by The Mediapro Studio and Reposado P.C., The Good Boss premiered last month at the San Sebastián Film Festival, reuniting director Aranoa with Bardem 19 years after Mondays In The Sun, which represented Spain in the Oscar race back in 2003. Their new satire sees Bardem play the (not-so-good) boss of the title, an owner of a scales manufacturing company obsessed with controlling the work and private lives of his employees.
Bardem won the best supporting actor Academy Award in 2007 for No Country For Old Men, and has two best actor nominations, for Biutiful and Before Night Falls. He also starred in 2004 best foreign language film winner The Sea Inside.
León de Aranoa said in a statement: "I have no doubt that what the film talks about and how it talks about it will be understood everywhere, will transcend borders like it has in the international festivals where it has screened." He also thanked the Spanish academy members and took the opportunity to "celebrate the good moment of Spanish cinema, the quality of the work done by Pedro [Almodóvar] and Marcel [Barrena] and the fact that we can enjoy so many good Spanish films in our screens."
Almodóvar's Parallel Mothers opened the Venice film festival and saw star Penélope Cruz win the Copa Volpi. Barrena's drama Mediterraneo: The Law Of The Sea is based on the true story of a refugee rescue mission by an NGO in the Mediterranean.
The Good Boss is scheduled for release in Spain on October 15. International sales are handled by mk2.