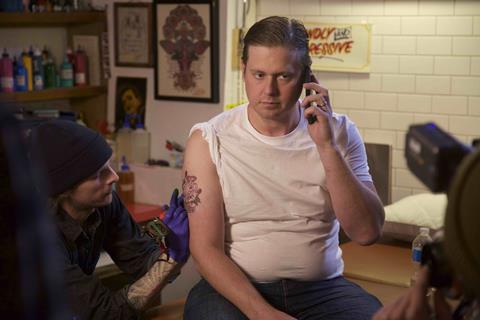 The Orchard and Factory 25 will partner on the comedy Sundowners starring comedian Phil Hanley, musician Luke Lalonde and Tim Heidecker.
The Orchard will distribute digitally in the US and UK while Factory 25 will release the film theatrically in the US.
Sundowners premiered at this year's Nashville Film Festival and follows two men who get the opportunity to escape their sheltered lives and film a destination wedding in Mexico. When their boss becomes coy with the details, the pair wonder whether they will find the venue in time.
Julia Rosenberg, Tyler Levine, and Brian Robertson produced, and Telefilm Canada, The Sim Group, and the Ontario Media Development Corporation financed the project.
Factory 25 plans a late 2017 theatrical release will followed by digital and on-demand in December.
Maïté Alvarez for The Orchard and Matt Grady for Factory 25 brokered the deal with Submarine Entertainment's Ben Braun and attorney Danny Webber on behalf of the filmmakers.