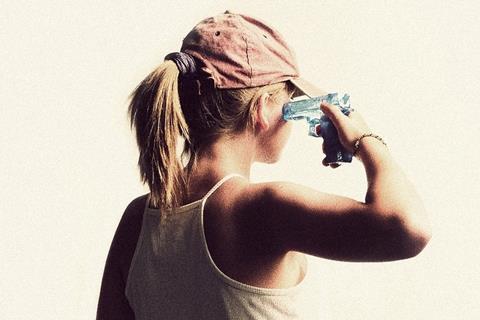 The Party Film Sales has acquired world sales rights to Belgian actor Veerle Baetens' feature directorial debut When It Melts, which has just completed the first part of shooting.
The project is being showcased in the Work in Progress section of Re>Connext, the virtual edition of the annual Connext event showcasing films and TV series made in Flanders and Brussels.
Baetens is best-known internationally for her award-winning performances in features including The Broken Circle Breakdown and Mother's Instinct and has recently broken into high-end TV with shows like Cheyenne & Lola.
Her directorial debut is adapted from Belgian writer Lize Spit's 2016 novel 'The Melting' which has been translated into more than nine languages including English, French, Spanish and German, having sold more than 200,000 copies in Belgium and The Netherlands.
It follows a young woman who returns to her childhood village with a block of ice in her car with a plan to settle old scores with those who wrecked her adolescence.
"It's an uncompromising and radical first feature that deals with extremely contemporary issues. We were deeply shaken by the script," said Clémence Lavigne and Samuel Blanc, the co-heads of sales at The Party Film Sales.
The Paris-based company will kick off sales on the title at Rome's MIA film and TV market (October 13-17) this week.
When It Melts is produced by Bart Van Langendonck of Savage Film, whose recent productions include Bullhead, The Ardennes, Racer and the Jailbird, Patrick and Dealer). Charlotte de Bruyne plays the protagonist with newcomer Rosa Marchant, playing the young woman as a child.
Paradiso Filmed Entertainment has taken rights for the Netherlands while Kinepolis Film Distribution will handle the Belgian release, set for Autumn 2022.