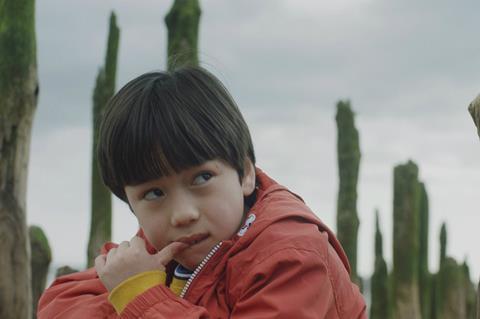 The Reason I Jump, Gunda, and Crip Camp are among nominees for the best feature award at the upcoming 36th annual IDA Documentary Awards.
International Documentary Association (IDA) members will vote for the 10 best feature and short nominees from December 7-January 8, 2021. The virtual awards are set to take place on January 16, 2021.
The IDA received 1,056 submissions comprising 365 documentary features, 153 documentary shorts, 153 documentary series, 52 student films, 39 music documentaries, and 33 audio documentaries and podcasts. A record 40% of submissions were international productions or co-productions.
"The nominees present an inspiring and urgent range of stories from around the globe," said Simon Kilmurry, the IDA's outgoing executive director. "The broad range of subjects and approaches to storytelling underscores that documentary is our most exciting form of cultural expression, a vital art form and a crucial element of democratic dialogue."
2020 IDA Documentary Awards best feature nominees
Collective (Romania, dir. Alexander Nanau)
Crip Camp (USA, dirs. Nicole Newnham, Jim LeBrecht)
Gunda (Norway/USA, dir. Victor Kossakovsky)
MLK/FBI (USA, dir. Sam Pollard. Producer: Benjamin Hedin)
The Reason I Jump (USA/UK, dir. Jerry Rothwell)
Reunited (Denmark, dir. Mira Jargil)
Softie (Kenya, dir. Sam Soko)
Time (USA, dir. Garrett Bradley)
The Truffle Hunters (USA/Italy/Greece, dirs. Michael Dweck, Gregory Kershaw)
Welcome To Chechnya (USA, dir. David France)
2020 IDA Documentary Awards best director nominees
Garrett Bradley, Time
Michael Dweck and Gregory Kershaw, The Truffle Hunters, USA, Italy, Greece / Sony Pictures Classics)
Nicole Newnham and Jim LeBrecht, Crip Camp
Sam Pollard, MLK/FBI
Jerry Rothwell, The Reason I Jump
2020 IDA Documentary Awards honorary awards recipients
Amicus Award: Regina K. Scully
Career Achievement Award: Sam Pollard (MLK/FBI)
Courage Under Fire Award: David France, David Isteev, and Olga Baranova, Welcome To Chechnya
Emerging Documentary Filmmaker Award: Garrett Bradley, Time
Pioneer Award: Firelight Media
Truth To Power Award: Maria Ressa and Rappler, A Thousand Cuts