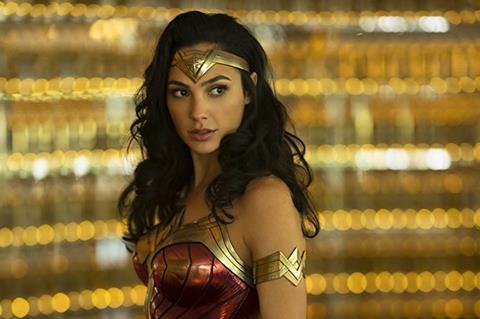 Warner Bros has confirmed the international theatrical release dates for Wonder Woman 1984 that will see the tentpole start to roll out at least one week prior to its theatrical-streaming launch in the US.
The film will open across 82 territories overall in a schedule stretching into late January 2021.
It arrives on December 16 in the UK and France – both of which are expected to have cinemas open, at least in some places, after recent lockdowns – as well as Indonesia, Portugal, Belgium, and others.
Wonder Woman 1984 will open on December 17 in Mexico, Brazil, Middle East, Taiwan, Malaysia, Thailand, Hong Kong, Denmark, Singapore, and others.
December 18 sees launches in previously reported China, as well as Japan, Spain East Africa, Nigeria, and Vietnam.
Germany, South Korea and Austria follow on December 23, with the US and others set for December 25. Australia and New Zealand are set for December 26, Argentina December 31, and Italy January 28, 2021.
Last week, amid Covid-19 surges across the US and ongoing lockdowns in parts of the world, Warner Bros said Wonder Woman 1984 would stick to its December 25 theatrical release date but would also debut the same day on HBO Max.
The latest international release schedule appears below.
Wednesday, December 16 – Belgium, Bulgaria. Egypt, Estonia, France, Greece, Holland, Iceland, Indonesia, Portugal, South Africa, Switzerland, UK.
Thursday, December 17 – Bolivia, Brazil, Costa Rica, Croatia, Cyprus, Denmark, El Salvador, Guatemala, Honduras, Hong Kong, Malaysia, Mexico, Middle East – Other, Nicaragua, Panama, Qatar, Saudi Arabia, Serbia, Singapore, Slovakia, Taiwan, Thailand, United Arab Emirates.
Friday, December 18 – China, East Africa, Japan, Nigeria, Spain, Vietnam.
Wednesday, December 23 – Austria, Germany, Korea
Thursday, December 24 – Hungary, Slovenia
Friday, December 25 – Canada, Colombia, Finland, India, Latvia, Lithuania, Norway, Sweden, Venezuela, United States
Saturday, December 26 – Australia, New Zealand
Thursday, December 31 – Argentina
Thursday, January 7 – Ukraine, Uruguay
Friday, January 8 – Philippines
Thursday, January 14 – Azerbaijan, CIS Others, Czech Republic, Kazakhstan, Russia
Friday, January 15 – Romania, Turkey
Thursday, January 21 – Chile, Peru
Friday, January 22 – Poland
Thursday, January 28 – Italy
TBD – Bahrain, Ghana, Israel, Kuwait, Lebanon, select Asian and Latin American markets, and islands.