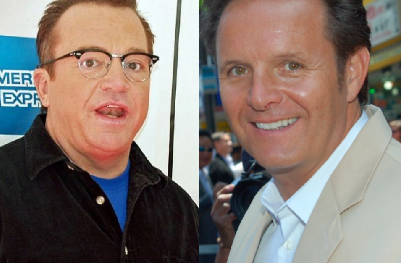 Following an incident at a pre-Emmys party on Sunday evening (16), actor and comedian Tom Arnold has reportedly filed a battery report with Los Angeles police against MGM worldwide television chairman and The Apprentice executive producer Mark Burnett.
After a brief incident that one witness described as a fight, Arnold tweeted that Burnett "just went apesh*t & choked me at this huge Emmy party."
Burnett's wife, actress Roma Downey, tweeted that Arnold "tried to ambush my husband Mark and me at a charity event. Is your TV show worth it Tom? Please stop."
The dispute is believed to have involved Arnold's pursuit of information on President Trump for a TV series. Arnold, known for his appearances in features and TV shows including True Lies, is hosting The Hunt For The Trump Tapes, a documentary series that debuts on Viceland this week.
Burnett served as executive producer of the US version of reality show The Apprentice, on which Trump starred.
Arnold is reportedly pursuing outtakes from The Apprentice suggesting that Trump made racial remarks during production. Trump has denied making the remarks and that any such tapes exist.
MGM worldwide television produces series including Fargo, Vikings and The Handmaid's Tale, winner of the outstanding drama series Emmy last year and nominated for 20 awards at this year's Primetime Emmys on Monday evening.