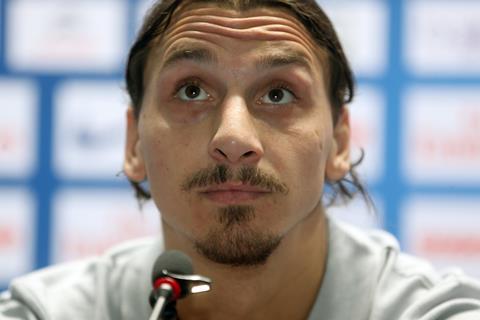 TrustNordisk has boarded sales for Jens Sjögren's I Am Zlatan, the Swedish-language feature about renowned Swedish footballer Zlatan Ibrahimovic. The dramatic feature is written by journalist and author David Lagercrantz, based on his Ibrahimović biography, which has been translated into more than 30 languages.
"It feels very inspiring, touching but also scary to be part of this huge project," Sjögren said.
Ibrahimović is involved in the project and advising on every stage of the scriptwriting process. The film will begin casting in autumn 2019 for the film's planned shoot in the second half of 2020. The release is planned for 2021.
Two young acting talents will be sought to play Zlatan at ages 11 and 16. The film concentrates on his pivotal early years from 1991 to 1998.
The film is described as a coming-of-age story about Ibrahimović's upbringing in a rough Swedish suburb. Born to Balkan immigrants, football was Zlatan's release in a tough environment. He went on to play for top teams such as Ajax, Juventus, Inter, Milan, Barcelona, Paris Saint-Germain, Manchester United and LA Galaxy.
The film is being produced by Mattias Nohrborg and Fredrik Heinig produce for Sweden's B-Reel Films (BRF). Nordisk Film has come on board as co-producer and Scandinavian distributor.