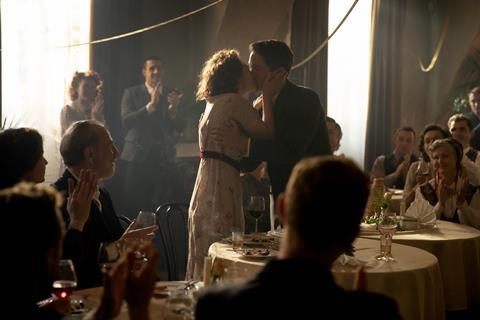 TrustNordisk has sold a number of major territories on the Norwegian historical drama Betrayed, which it will screen at the upcoming EFM.
Deals have now been closed for the US (Samuel Goldwyn Films), UK and Ireland (Signature Entertainment) and Brazil (Synapse Distribution).
The film previously sold to Japan (Tohokushinsha); France (Mediawan); and Albania, Slovenia, Croatia, Serbia & Montenegro, Bosnia-Herzegovina, Kosovo and Macedonia (Cinemania Group).
The drama is directed by Eirik Svensson, whose credits include Harajuku, One Night in Oslo and Must Have Been Love.
Jakob Oftebro (Kon-Tiki) and Silje Storstein (Homesick) star in the true story of a Norwegian Jewish family deported to Auschwitz during the Second World War.
Producers are Martin Sundland (The Quake, The Wave), Catrin Gundersen and Therese Bøhn for Fantefilm, with support from the Norwegian Film Institute.
Betrayed is adapted by Harald Rosenløw Eeg (The King's Choice) and Lars Gudmestad (Headhunters) from Marte Michelet's book The Ultimate Crime.
Nordisk released in Norway on December 25.