TrustNordisk has picked up the international sales rights for the hacker-thriller WhoAmI.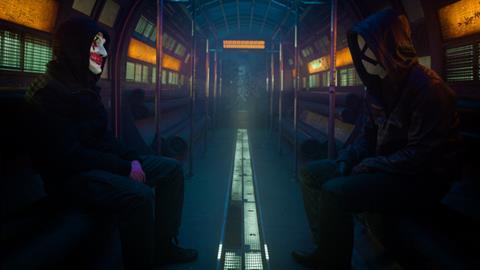 The company will be introducing an early sneak peek from the upcoming thriller, which is currently in post-production, to international buyers for the first time in Cannes.
Directed by director Baran bo Odar, WhoAmI stars Tom Schilling (Oh Boy, Suite Francaise), Elyas M´Barek and Danish actress Trine Dyrholm (In a Better World) among others.
The outsider Benjamin and the charismatic Max share one mutual interest: hacking. Together with Max's friends, they form the subversive hacker group CLAY, which provokes with hilarious hacks and connects with a whole generation. But when CLAY is suddenly investigated by German Secret Service and Europol, Benjamin must face the consequences of his actions.
WhoAmI is director Baran bo Odar's second feature film. His debut feature in 2010, The Silence, was nominated for numerous awards and won the Director's to Watch Award at Palm Springs International Film Festival in 2011.
WhoAmI is produced by Quirin Berg and Max Wiedemann for Wiedemann & Berg Film (The Lives of Others) with Justyna Muesch as executive producer, co-produced by Seven Pictures and Deutsche Columbia Pictures.
Domestic distribution in German-speaking territories is through Sony Pictures Releasing with local release currently set for October 2, 2014.
TrustNordisk handles world sales.