TrustNordisk has picked up the rights to Here Is Harold and will introduce the Norwegian dramedy to buyers in Cannes.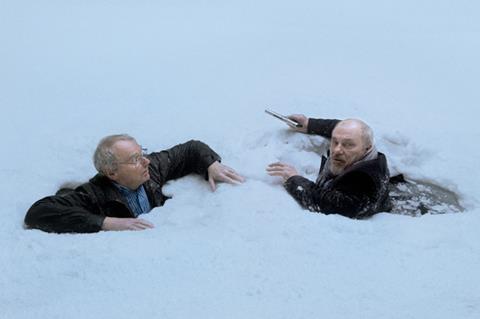 The film, based on a novel by Frode Grytten, is from Norwegian production company Mer Film, whose I Am Yours was Norway's submission for the Best Foreign-Language Academy Award.
Starring Bjørn Sundquist (Ragnarok) in the leading role, the humorous road movie revolves around the owner of a small furniture shop who sets out on a quest to kidnap his biggest competitor, the founder of IKEA. Unfortunately, the IKEA boss is quite happy to be kidnapped.
It marks the fourth feature of director Gunnar Vikene, whose 2009 film Vegas won a number of festival awards including the Jury Prize at the Tallinn Black Nights Film Festival.
Here Is Harold is produced by Maria Ekerhovd and executive produced by Axel Helgeland from Mer Film, co-produced by Lizette Jonjic and Daniel Andersson from Migma Film, Filmpool Nord and Fuzz with support from Norwegian Film Institute and Swedish Film Institute. Scandinavian distribution is handled by SF Film.
TrustNordisk handles international sales.