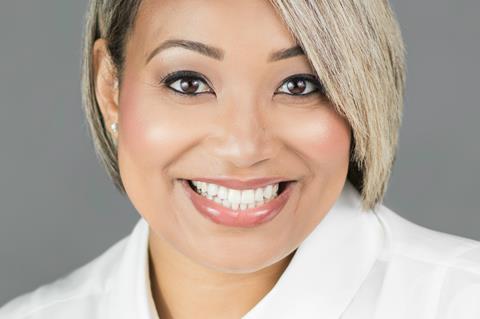 Tyler Perry Studios has brought in Michelle Sneed, a veteran TV and film production executive, to serve as the new president of production and development.
Sneed has worked primarily in scripted and unscripted television, and most recently was the director of physical production with BET Networks.
Prior to her time at BET Networks, Sneed spent six years at Tyler Perry Studios in production management. She will take over the new role from Will Areu.
"I'm incredibly excited to welcome Michelle back to the studio," said Perry. "She has always been someone who embodies the values of TPS, from the diligent work she's done in development and production execution to identifying and curating talent both in front of and behind the camera."
"I am ecstatic to be returning 'home' to Tyler Perry Studios where so much of my career was shaped and developed," said Sneed. "To have this opportunity to work alongside Tyler in senior leadership is an opportunity of a lifetime."
In 2017, Perry signed a multi-year content partnership with Viacom where to produce original series across the Viacom networks.
Perry also has a first-look film deal with Paramount Pictures group. Nobody's Fool, the first feature under that pact, will release theatrically in November.