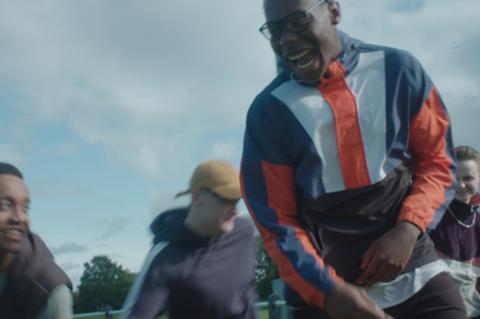 Projects from the UK, Germany and Belgium are among the nine chosen for SeriesLab, a training programme for international TV series projects run by TorinoFilmLab (TFL).
The nine projects, selected from 120 entries, will be presented to attendees at the MIA market in Rome on October 14, moderated by TFL pitching trainer Luigi Ventriglia.
The series include UK drama Coalville, about five teenagers in a working-class village near Nottingham, who have six weeks of freedom after finishing high school. The project is written and directed by Margo Roe, and produced by Lucy Meer for Strive Films.
Also selected is police drama Beast, about a veteran officer who doesn't know that her new 22-year-old partner in Hannover's Special Victims Unit is a serial killer of sex offenders. The project is a Serbia-Germany co-production, written and directed by Marijana Verhoef and produced by Luisa Leopold for Germany's Stickup Filmproduktion.
Belgium is the only country with two projects in the selection: Wendy Huyghe, Domien Huyghe and Dries Phlypo's Skate Or Hate, and Lukas Bossuyt and Serge Bierset's The Reset.
The programme aims to assist series creators from creation of concept through to a draft of a pilot episode.
TorinoFilmLab will also run a panel titled 'The Dream Team: Talents, Producers and Their Relationships', with Bulgarian producer Martichka Bozhilova of Agitprop and Hungarian producer Gabor Krigler of Joyrider, hosted by TFL tutor Nicola Lusardi.
The SeriesLab call for 2022 is now open, running until January 6, 2022. The MIA - International Audiovisual Market runs from October 13-17.
TorinoFilmLab SeriesLab 2021 projects
30 Bullets (Austria)
Dir/scr/prod:Arash T. Riahi,
Dir. Arman T. Riahi
Beast (Ser-Ger)
Diir.scr: Marijana Verhoef
Prod. Luisa Leopold
Coalville (UK)
Dir/scr: Margo Roe
Prod. Lucy Meer
Gloria (Hun)
Dir/scr: Fanni Szilagy
Scr: Marcsi Toth
Prod: Balazs Zachar
Helena I Am (Pol)
Dir/scr: Annika Glac
Prodl Robyn Kershaw
Seven Terrors (Bos)
Scrs: Asja Krsmanovic, Emina Omerovic
Prod: Ishak Jalimam
Skate Or Hate (Bel)
Dir/scr: Domien Huyghe
Scr Wendy Huyghe
Prod; Dries Phlypo
The Reset (Bel)
Dir/scr: Lukas Bossuyt
Prod: Serge Bierset
Tuna (Neth)
Dir/scr: Thessa Meijer