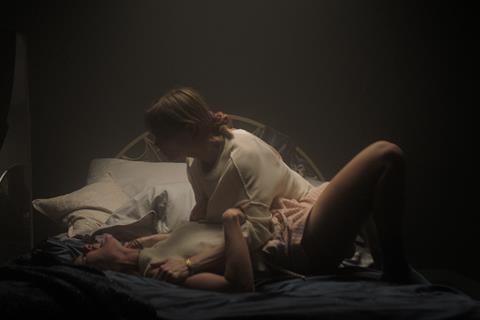 Eighteen projects have been awarded a total of £931,656 from the UK Global Screen Fund (UKGSF) through its international coproduction and international distribution financing strands.
The £7m fund was launched in April by the Department for Digital, Culture, Media and Sport (DCMS) as a one-year pilot initiative to boost international development and distribution opportunities for the UK's independent screen sector following the UK's withdrawal from the EU. It is administered by the British Film Institute (BFI) and is available to companies working in film, TV, documentary, animation and interactive content.
See full list of awards below
This second round of funding, which comes in the form of non-recoupable grants, follows on from earlier funding for Clio Barnard's Ali & Ava and Eva Husson's Mothering Sunday, supporting their Official Selection at this year's Cannes Film Festival.
Across the three strands of distribution, coproduction and business development, the UKGSF has received over 200 applications and a second round has been opened for distribution grants. More will be announced toward the end of the year and potentially even early next year, said head of UKGSF Denitsa Yordanova, who joined from All3Media in July.
In addition to the financial support for UK screen businesses, UKGSF is also launching an international promotional campaign to boost the global profile of UK screen content. Meanwhile, further investment has also been announced to support research into a new data hub intended to provide financiers, distributors, sales agents and content creators better information to aid their decision-making.
According to Yordanova, just over £1m has been allocated to date, leaving £6m left to spend in the pilot year.
"As part of that, the fund is also allocating spend toward broader initiatives, [including] a promotional campaign aimed at increasing the awareness of screen content internationally which will be launched later this year," Yordanova told Screen.
She said she was hopeful the UKGSF will extend beyond the pilot stage, with a decision to be taken at the government's strategic spending review later this year.
"Our interactions with DCMS stakeholders have been very positive," said Yordanova. "They've been supportive in the pilot phase to really consider the industry feedback and we've made some changes in the distribution stand, for example, in the second round and they've proved themselves willing to listen. Hopefully, they will be happy with the traction to date."
The distribution strand was slightly refined following feedback from applicants to simplify the guidelines and clarify some of the assessment criteria, as well as allowing more flexibility to tailor spend to the needs of individual projects.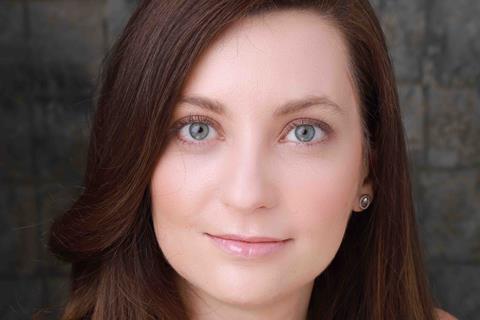 "Once we release the awards, what will come across is that it is a wide range of titles, a diversity of genres, sectors, experience [levels] of directors and producers, and geographical representation outside London – which I hope will speak to the aims of the fund and what it was intended to do," said Yordanova.
Just two awards have been made from the International Co-Production fund in this round of funding: Archface Films' Israeli-UK feature My Happy Ending and UK-China-France series animation The Coop Troop.
"For both projects, the fund provided the final bit of funding to get them across the line," explained Yordanova. "The remainders of the applications are currently in assessment but there is a wide variety in geographies both in Europe and outside Europe.
"We've been quite happy with the spread of applications. Hopefully award decisions will be published later this year in the November/December time frame."
UK Global Screen Fund International Distribution awards
A Banquet, directed by Ruth Paxton from a screenplay by Justin Bull. Starring Sienna Guillory, Jessica Alexander, Ruby Stokes and Lindsay Duncan. The film received its world premiere at Toronto International Film Festival and is represented by HanWay Films.
Ballywalter, directed by Prasanna Puwanarajah, written by Stacey Gregg and starring Seána Kerslake and Patrick Kielty. The comedy drama set in Northern Ireland is represented by Bankside Films.
Becoming Led Zeppelin, directed by Bernard MacMahon and co-written and produced by Allison McGourty. The documentary feature received its world premiere at the Venice Film Festival and is represented by Altitude Film Sales.
Benediction, directed by Terence Davies and starring Jack Lowden as First World War poet Siegfried Sassoon. The biopic received its world premiere at the Toronto International Film Festival and is represented by Bankside Films.
Brian And Charles, directed by Jim Archer and written by David Earl and Chris Hayward. The film is represented by Bankside Films.
Dali Land, directed by Mary Harron, written by John Walsh and starring Ben Kingsley, Barbara Sukowa, Ezra Miller, Rupert Graves, Christopher Briney, Andrea Pejić and Suki Waterhouse.The Salvador Dalí biopic is represented by Bankside Films.
Good Luck To You, Leo Grande, directed by Sophie Hyde from an original screenplay by Katy Brand, starring Emma Thompson and Screen 2021 Star of Tomorrow Daryl McCormack. The film is represented by Cornerstone Films.
Heart Of Darkness, directed by Gerald Conn with voice cast including Bill Nighy, James Norton and Michael Sheen. The animated feature will see production take place across Wales, Ireland and Belgium and is represented by Celsius Entertainment.
Kensuke's Kingdom, directed by Neil Boyle and Kirk Hendry, written by Frank Cottrell Boyce and based on the children's novel by Michael Morpurgo. The animated international co-production is supported by Ffilm Cymru, Creative Wales and Film Fund Luxembourg with voice-over cast including Sally Hawkins, Ken Watanabe, Cillian Murphy. Represented by Bankside Films.
Spiked!, directed by Sean McCormack and written by David Freedman. The animated feature is represented by Kapers Animation.
The Almond And The Seahorse, directed by Celyn Jones and Tom Stern, written by Jones and Kaite O'Reilly and starring Trine Dyrholm, Meera Syal, Rebel Wilson and Charlotte Gainsbourg. The film is represented by Bankside Films.
The Gentle Sex, a comedy written by Dougie Brimson and Gary Lawrence, directed by John Adams and starring Joan Collins. The film is represented by Evolutionary Films.
The Real Charlie Chaplin, directed by Peter Middleton and James Spinney and produced by Ben Limberg, John Battsek and Mike Brett. The documentary feature film received its world premiere at Telluride Film Festival and is represented by Altitude Film Sales.
Unwelcome, directed by Jon Wright, written by Mark Stay and starring Hannah John-Kamen and Douglas Booth. The film, set in rural Ireland, is represented by Cornerstone Films.
Pre-sale title to be announced, represented by HanWay Films.
Pre-sale title to be announced, represented by Canoe Film.
UK Global Screen Fund International Co-production awards
My Happy Ending, the second Israel-UK official co-production. The feature film will shoot in Wales and the grant is awarded to the UK producer, Daisy Allsop's Archface Films with Hannah Leader's Big Book Media. The film is produced in partnership with Osnat Handelsman Keren and Talia Kleinhendler's Pie Films.
The Coop Troop, an unofficial UK-China-France co-production. The animated TV series will start production in October with overall animation taking place in France and Northern Ireland.