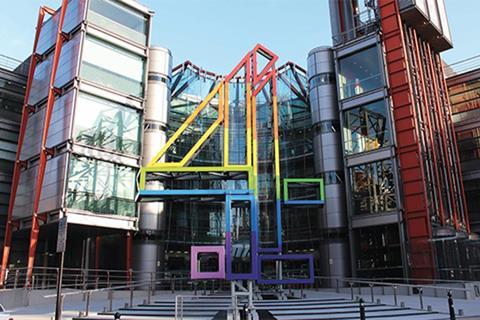 UK culture secretary Michelle Donelan has formally confirmed that Channel 4 will not be sold as she dubbed the broadcaster a "linchpin of Britain's booming creative industries".
The culture secretary finally called time on the drawn-out debate about the future ownership of the Public Broadcasting Service that she inherited from her predecessors Oliver Dowden and Nadine Dorries.
"Channel 4 is a British success story and a linchpin of our booming creative industries. After reviewing the business case and engaging with the relevant sectors I have decided that Channel 4 should not be sold," said Donelan.
Donelan, who pledged to make an "evidence-led" decision about privatisation shortly after taking office, confirmed the details which emerged in her letter to Rishi Sunak yesterday.
"This announcement will bring huge opportunities across the UK with Channel 4's commitment to double their skills investment to £10m and double the number of jobs outside of London.
"The package will also safeguard the future of our world leading independent production sector. We will work closely with them to add new protections such as increasing the amount of content C4 must commission from independent producers."
Media Bill
Donelan, who is planning to take a 'short' maternity leave, re-affirmed her commitment to bringing forward a Media Bill to enshrine the new legislation surrounding C4.
This will include relaxing its publisher-broadcaster model to allow it to make and own programming, reducing its reliance on advertising, making it simpler for it to draw on its £75m credit facility and considering future requests to extend its £200m borrowing limit and requiring the board to take greater responsibility of its long-term financial sustainability.
As previously planned, the bill will also include wider changes to the broadcasting landscape including reforming prominence and regulating SVoD services.
This story first appeared on Screen's sister site Broadcast