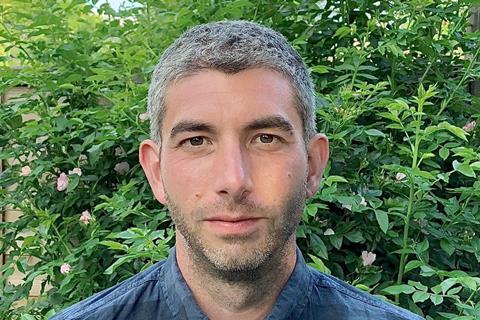 London and LA-based publicity agency Organic has hired former Channel 4 executive Ryan Davies to the newly created role of head of television, as part of a new-look leadership team.
Most recently Davies worked as an independent consultant, where he managed the publicity campaigns for Russell T Davies' It's A Sin, and Sister's upcoming adaptation of Adam Kay's This is Going To Hurt.
Davies previously spent seven years at Channel 4, where he worked on publicity campaigns across the channel's scripted portfolio. Davies will report to Organic's managing director Caragh Cook.
"Ryan joining our team feels like a huge milestone for Organic," said Cook. "[He] is an extremely talented television publicity specialist with excellent taste and a genuine passion in forging strong relationships with filmmakers and stakeholders."
"I love TV, and I love working with the creatives and talent who make it," added Davies. "I cannot wait to play my part in this exciting new chapter at Organic."
The company's senior management team also sees a raft of internal promotions.
Christina Joyce has been promoted executive director, overseeing the development of Organic's television offering.
Based in the company's Los Angeles office Kirsty Langsdale steps up to senior vice president, global publicity, in charge of Organic's international film and TV work. Nida Karnani - formerly of Participant Media and Sierra/Affinity – joined the Los Angeles office as account manager in June.
In the London-based team, Becky Palmer has been promoted to head of film, responsible for leading the UK film publicity business. Gill Littler has been promoted to associate director and will oversee the agency's digital/influencer work. Senior account director Alice Taylor oversees the London-based members of the international team including senior account manager Dheeraj Agnihotri.
There have also been promotions in the UK PR team; Will Taylor to senior account director; Hannah Golanski to senior account director; Hannah Dowle to account director and Chris Boyd to account director. In the social team, Oli Goldman has been promoted to account director.
Other new hires to the UK PR team include account director Jenny Heaton, who has worked at Channel 4 and Fremantle.
The agency, a four-time winner of PR Team of the Year at the Screen Awards, has recently worked on TV series' Peaky Blinders and the upcoming UK remake of Call My Agent!, and feature films including Promising Young Woman; Cruella and Army Of The Dead.