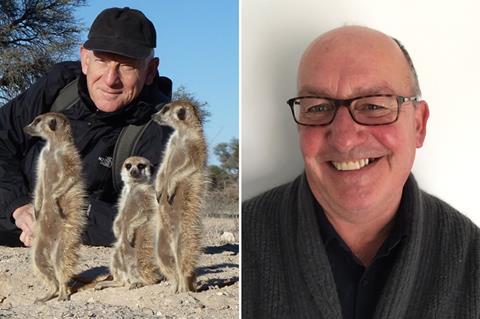 The UK's Altitude Media Group has launched a new division to produce natural history and documentary series and features, led by former Diverse Productions chief Paul Sowerbutts.
Altitude Factual will create long-running television series and feature-length documentaries focusing on the natural and human worlds with strong family appeal.
The London-based independent production, international sales and distribution company has previously been involved with award-winning documentaries including Amy, Whitney, Diego Maradona, My Scientology Movie and Liam Gallagher: As It Was.
Sowerbutts will lead the division as managing director. He was previously managing director of Channel 4 Rights, the UK broadcaster's former sales arm, from 2001-2005 and was managing director of UK indie Diverse Productions until 2011.
More recently, Sowerbutts was head of international programming and factual at Cove Pictures and is executive producer on Otto Bell's forthcoming feature, The Bad-Ass Librarians Of Timbuktu.
He will be joined by Tigress Productions founder Jeremy Bradshaw, who has been named head of natural history.
New projects have yet to be announced but Sowerbutts said: "Jeremy and I have hit the ground running and have already travelled to Africa and Asia to meet some amazing people for a number of incredible projects already in development."
The launch of Altitude Factual follows the acquisition of a "significant minority stake" in Altitude Media Group by US outfit 30WEST.
In November, Altitude announced it had forged a producing partnership with Los Angeles-based producer Jason Lust's Soluble Fish Productions to develop high-end family films and television projects.
The company is also expanding its event cinema operations internationally, beginning with the global release of David Attenborough: A Life On Our Planet next month, organised in conjunction with WWF and Silverback Films.