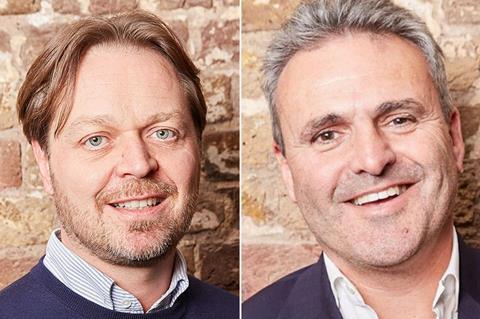 In the second case this week of a US company backing a key UK independent player, 30WEST is to acquire a "significant minority stake" in Altitude Media Group led by Will Clarke and Andy Mayson.
The arrangement gives Altitude access to capital and strategic guidance as it continues to run itself and executes "ambitious" expansion plans. Screen understands 30WEST had been interested in Altitude for more than a year and was impressed by the company's reputation and scalability.
The vertically integrated studio encompasses Altitude Film Production led by chairman and co-CEO Clarke and co-CEO Mayson, Altitude Film Distribution run by managing director Hamish Moseley, and Altitude Film Sales under managing director Mike Runagall.
Clarke said, "We couldn't be more delighted to cement our relationship with 30WEST. They are an ideal partner to support our ambitious plans for Altitude Media Group, which encompass several significant new areas of business."
The deal marks 30WEST's second corporate investment after it bought a stake in Neon, the US distributor behind multiple Oscar winner Parasite, in 2018.
Previously at the EFM in Berlin it was announced that CAA was backing Elysian Film Group Distribution, the releasing arm of Danny Perkins' UK-based Elysian Film Group.
Altitude's EFM sales slate includes the Marianne Faithfull biopic Faithfull starring Lucy Boynton, which Ian Bonhote (McQueen) will direct.
The company's UK distribution credits include Amy, Diego Maradona, Moonlight, 20 Feet From Stardom, Lady Macbeth, Beast, and The Florida Project.