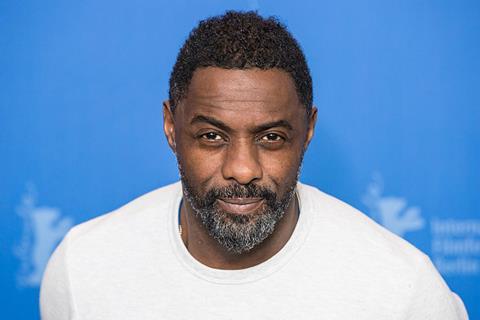 The UK film and TV industry has been challenged to tackle "systemic racism" across the sector in an open letter from Black, Brown and Asian creatives.
More than 4,200 producers, writers and directors have already put their name to the letter, including actors Chiwetel Ejiofor, Idris Elba and David Oyelowo alongside filmmakers Amma Asante, Asif Kapadia and Ritesh Batra.
It calls for "active engagement" to tackle "structural and systemic racism in our industry, in the UK and around the world".
The letter also recognises hopeful messages condemning racism on the likes of social media but demands the UK industry "put its money and practices where its mouth it", calling on the sector to produce "strategic commitments" to "reshape our industry into one whose words are supported by action".
These commitments are outlined across four core pillars: banish "your weak excuses"; empower Black and Brown independent producers; expand your vision; and be more demanding.
Examples of excuses cited by the letter and made for not producing more diverse projects are: stories being "too small"; "we already have a diverse project on our slate"; and "that feels risky".
It also states just 5% of the producers supported by the BFI in 2018/19 were people of colour, calling for more Black and Brown independent producers to be empowered, as this will have a knock-on effect with numerous professionals above and below the line.
The letter also urges the industry to "think outside the box" when sourcing new talent, empowering creatives that come through diversity schemes; and that actors, managers and agents must become more demanding about the teams behind the camera. "If there are no Black producers, no Brown DOPs, no diverse department heads, you must speak up and challenge," the letter states.
"A direct line can be drawn from the stories and voices that are silenced and ignored, to the discrimination and biases that are pervasive in the entertainment industry and larger society," it adds. "This moment in history presents an opportunity for you to be a positive partner for change."
The document was created by Nisha Parti of Parti Productions, the London-based production company behind features Honour and Darkness Visible as well as TV drama The Boy With The Topknot. It was written on behalf of the industry in collaboration with the Black Film Collective, which published an open letter last week aimed directly at Hollywood, and follows a wave of protests from the Black Lives Matter movement sparked by police brutality and the deaths of George Floyd, Breonna Taylor and Ahmaud Arbery among many others.