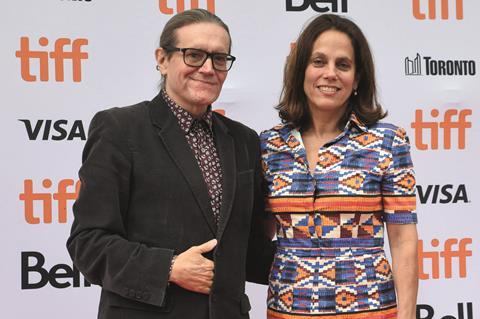 Number 9 Films, the London-based production company whose credits include Carol, and Rachael Horovitz' West Fourth Films have acquired the television rights to the memoirs of iconic punk musician Viv Albertine.
Elizabeth Karlsen, Stephen Woolley and Horovitz will develop and adapt Albertine's bestsellers for a limited TV series.
Number 9 has previously worked on developing TV projects, such as an adaptation of Henry James' Portrait Of A Lady, but have yet to go into production on a series. Horovitz is perhaps best known as a producer on 2011 feature Moneyball and Bafta TV award-winner Patrick Melrose.
The Albertine series will be based on her two memoirs, Clothes, Clothes, Clothes. Music, Music, Music. Boys, Boys, Boys and To Throw Away Unopened.
The books, published in 2014 and 2018 respectively, explore Albertine's upbringing in London, her rise in punk music as guitarist for all-girl band The Slits, and her friendship with members of The Sex Pistols and The Clash.
Albertine said: "Right from the start [Karlsen, Woolley and Horovitz] were sensitive to the extremely personal nature of the work and I knew the books were in the hands of producers with integrity. Their vision is perfectly in tune with the work, they understand the subject and the times."
In addition to writing, Albertine wrote and directed short film Coping With Cupid in 1991 and has collaborated with filmmaker Joanna Hogg, completing the soundtrack for her film Archipelago as well as starring in Exhibition.
Number 9 is set to begin production on period romantic drama Mothering Sunday, set to star Olivia Colman, Colin Firth and Josh O'Connor, which is due to begin shooting at the end of September.