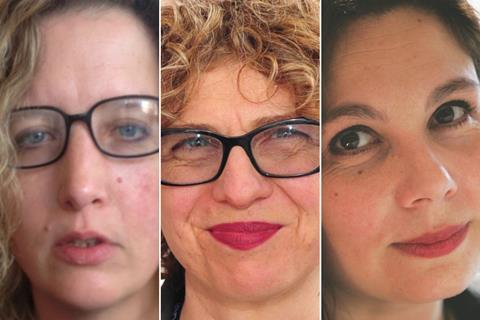 Rose Garnett, the head of BBC Films, Lizzie Francke, senior development and production executive at the BFI, and Tessa Ross, the former head of Film4 and now an independent producer at House Productions, are among the leading UK figures invited to join AMPAS on Monday June 25.
The US Academy said this is its most diverse membership drive with a record 928 people invited to join the Academy from 59 countries. The invitation list comprised 49% females and 38% people of colour.
Further international executive invitees included renowned sales people Sharon Harel-Cohen, the chairwoman of WestEnd Films, Michael Weber, managing director of The Match Factory, and Charlotte Mickie, head of sales at Celluloid Dreams.
The UK producers invited to join the Academy include Graham Broadbent and Pete Czernin of Blueprint Pictures, Andrea Calderwood of Potboiler Productions, Natasha Dack-Ojumu and Nikki Parrott of Tigerlily Films, David Lawson of Smoking Dogs Films, Rebecca O'Brien of Sixteen Films, Carla Shelly of Aardman Animations, and Nira Park of Big Talk Productions.
The international producers invited included France's Said Ben Said of SBS Productions, Charles Gillibert of CG Cinema, and Carole Scotta of Haut et Court, Sweden's Erik Hemmendorff of Plattform Produktion, Australia's Bridget Ikin of Felix Media, Germany's Roman Paul of Razor Film, Ireland's Paul Young of Cartoon Saloon, and Denmark's Vibeke Windeløv of Good Company Films.
Clio Barnard, whose credits include The Selfish Giant and Dark River, was the one UK feature director invited to join AMPAS in Monday's membership push. Short film directors Chris Overton and Rachel Shenton, who co-directed the Oscar-winning The Silent Child, have also been invited.
International directors invited included France's Laurent Cantet, Michel Gondry, and Jean-Pierre Jeunet, China's Lou Ye, Hungary's Bela Tarr, South Korea's Hong Sang-soo and Lee Chang-dong, Palestine's Annemarie Jacir, Kenya's Wanuri Kahiu, Sweden's Ruben Ostlund, Italy's Alice Rohrwacher, Ireland's Aisling Walsh and Lebanon's Nadine Labaki.
JK Rowling was one of two UK writers invited. The Academy referenced her work on Fantastic Beasts And Where To Find Them and as the creator of the Harry Potter franchise. Rebecca Lenkiewicz, whose credits include Colette and Ida, was the other.
nternational filmmakers invited for their writing work included Sweden's Roy Andersson, Italy's Marco Bellochio, France's Robin Campillo and Arnaud Desplechin, Canada's Guy Maddin, Norway's Joachim Trier, Japan's Sion Sono, Mexico's Laura Esquivel and Spain's Pablo Berger.
From the PR industry, Lawrence Atkinson, the London-based CEO of DDA Public Relations, is among those who have been invited.