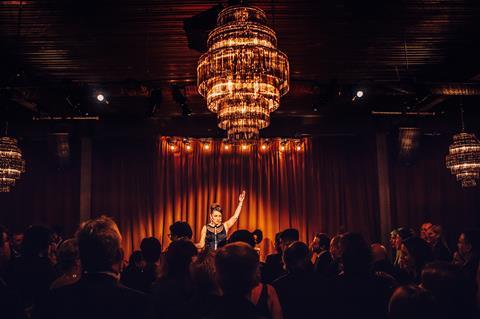 Secret Cinema, the UK-based immersive cinema event company, is expanding into China later this year.
Secret Cinema Presents Casino Royale will launch in Shanghai on November 23, in partnership with Chinese events company SMG Live.
SMG Live is part of major media and entertainment company Shanghai Media Group (SMG), and has previously produced Chinese versions of Mamma Mia! and Cats.
SMG Live has the exclusive licence for the show in China. Describing the deal, Secret Cinema CEO Max Alexander told Screen: "A great deal of the cost and investment is borne by SMG. Our investment is management time and the IP we bring to them. SMG are fronting the capital."
The event will follow the same format as the Dagenham-based version, but has been tweaked for Chinese audiences.
Alexander said that they hope to eventually expand the show to Beijing and other tier one cities in China, and also has "definite" plans to bring its shows to the US, either in LA or New York, next year.
He added: "My intention is for us to write shows in London that can play happily in Berlin, Shanghai and New York City. We'll definitely think about international much more now when we talk to studios about the licenses we take."
"The idea was to do what Andrew Lloyd Webber or Lin Manuel-Miranda do and send these shows to new places so they can live on for a while."
Their next London venture, based on Netflix show Stranger Things, won't be able to transfer to China however as the streaming giant doesn't operate in the territory.
Secret Cinema Presents Casino Royale has been the company's biggest show in the UK so far, with more than 120,000 visitors.
Alexander, who joined Secret Cinema last year, previously collaborated with SMG Live when he was MD of Andrew Lloyd Webber's theatre company Really Useful Group.