Visual effects firm will also re-team with The Theory of Everything director James Marsh on the upcoming Donald Crowhurst biopic.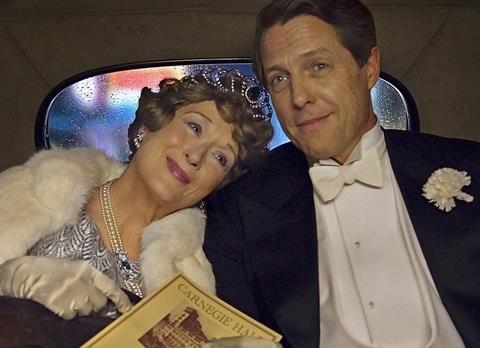 Union has been named VFX vendor on Stephen Frears' Florence Foster Jenkins, starring Meryl Streep and Hugh Grant.
The film is the true story of the legendary New York heiress and socialite who obsessively pursued her dream of becoming a great opera singer. But while the voice she heard in her head was beautiful, to everyone else it was awful.
London-based visual effects facility Union previously worked with Frears on Philomena and upcoming Lance Armstrong biopic The Programme.
Tim Caplan, Union co-owner and lead visual-effects executive producer, said the company would "help create pre-war New York" on the film, which is being shot in the UK.
Union is also recreating 1930s New York for Michael Grandage's Genius, the upcoming biopic of literary editor Max Perkins, starring Jude Law as Thomas Wolfe and Colin Firth as Perkins.
In addition, Union is working on another Colin Firth film - James Marsh's Untitled Donald Crowhurst Project.
Last year, Union worked with Marsh on Stephen Hawking biopic The Theory of Everything,
Caplan said the facility would take on "the challenge of helping recreate 1968 Britain".
The film will tell the true story of amateur sailor Donald Crowhurst and his attempt to win the first Golden Globe round the world yacht race in 1968. Shooting began in the UK last week.
The announcement was made by StudioCanal, Blueprint Pictures and BBC Films in Cannes today.
Starring Firth as Crowhurt, the cast also includes Rachel Weisz, David Thewlis, Ken Stott and Jonathan Bailey.
Produced by Pete Czernin and Graham Broadbent through Blueprint Pictures and Scott Z. Burns, alongside Nicolas Mauvernay and Jacques Perrin of Galatee, the project has been developed with Christine Langan from BBC Films and StudioCanal.
Other upcoming titles on Union's slate include Icon, Suffragette, Everest, The Lady In The Van and Danny Boyle's Steve Jobs.