Plus: Mike Tyson joins Lionsgate's prank-comedy adventure Public Disturbance; and more…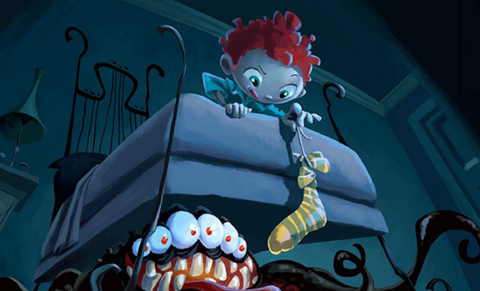 Los Angeles-based United Media Capital has formed a joint venture fund with Pigmental Studios of Hollywood and Washington, D.C., and Santa Monica-based United Independents Group to co-finance a slate of animated and live-action films.
The first to go is Household Pests written by Despicable Me story writer Sergio Pablos. The story follows an imaginative boy who battles monsters under his bed every night.
The fund will also invest in a second animated project called Mean Margaret based on the children's book of the same name.
Production has started on Lionsgate's prank comedy-adventure Public Disturbance starring YouTube celebrities the Janoskians. Mike Tyson has joined the cast and Brian Robbins and Jina Jones of AwesomenessTV are among the producers.
The Saul Zaentz Innovation Fund in Film and Media at Johns Hopkins University has expanded its incubator eligibility criteria. Besides film projects, the fund will begin accepting on August 1 applications across the US from the realms of tech, video game or emerging media projects. Click here for further details.
The Hollyshorts Film Festival will honour actress, director and producer Jennifer Morrison with the 2016 HollyShorts Trailblazer Award presented by Women in Film at the 12th Annual Festival, which runs from August 11-20.