Plus: Participant Media promotes Sam Neswick to COO; FilmRise acquires Holy Hell; and more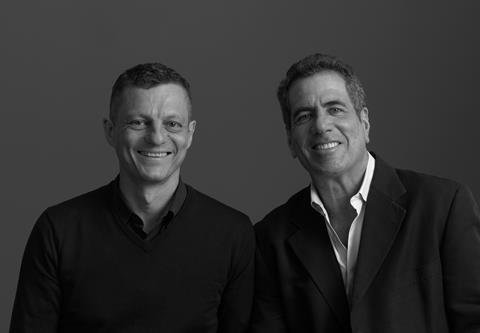 The San Francisco Film Society will present the Mel Novikoff Award on April 30 to international art house cinema sister companies Janus Films and the Criterion Collection at the 59th San Francisco International Film Festival, set to run from April 21–May 5.
Peter Becker and Jonathan Turell of Janus Films and the Criterion Collection will take part in an on-stage conversation followed by a screening of Criterion's most recent restoration, Joel and Ethan Coen's Blood Simple. The Coen brothers are expected to participate in the presentation.
Participant Media has promoted Sam Neswick to COO. Neswick joined in 2014 as svp of strategic planning and was promoted last year to chief strategy officer. He recently drove Participant's investment in Steven Spielberg's Amblin Partners. Neswick will report to CEO David Linde.
FilmRise has acquired US rights from Donaldson Califf and Andrew Herwitz to Will Allen's Sundance documentary Holy Hell, about a spiritual cult. The distributor will release the film theatrically on May 20.
Cinematic virtual reality experience creators Felix & Paul Studios has hired former vp at New Regency Productions Ryan Horrigan as chief content officer. Felix & Paul Studios credits include LeBron James Striving For Greatness, Inside Impact: East Africa with President Bill Clinton, Jurassic World, and the three-part Nomads series.
Daniel Burman's The Tenth Man (El Rey Del Once) will close the 56th Cartagena International Film Festival in Colombia on March 7. The Argenine director's latest film premiered in Berlin last month.
Fifteen features will be part of this year's Special Presentations programme at the 2016 Hot Docs Canadian International Documentary Festival running from April 28 to May 8. Selections include Gary Numan: Android In La La Land, and Sundance entries Norman Lear: Just Another Version Of You, and Weiner. The complete programme will be revealed on March 22. For more details click here.