Nick Meyer and Jonathan Kier at the sales team will kick off talks with buyers on the project from Bold Films, for whom Sierra/Affinity handles exclusive sales.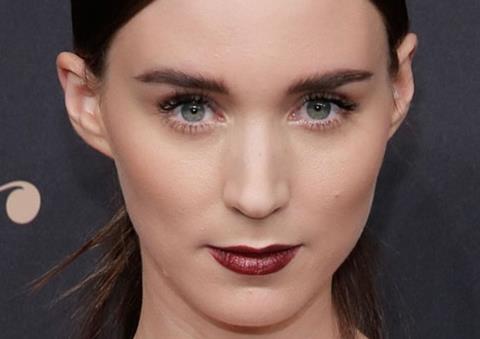 Brady Corbet wrote and directed Vox Lux, about the life and times of a pop superstar who rose to fame after a life-changing event. Production is set to begin this month.
Bold Films is fully financing and Michel Litvak and Gary Michael Walters produce with Christine Vachon and David Hinojosa of Killer Films, and Brian Young of Three Six Zero Entertainment. Bold's Svetlana Metkina and Sia are executive producers.
Film Independent and animation maestros LAIKA have announced a second year of the LAIKA Animation Fellowship in Project Involve. The Fellowship provides a $10,000 grant to an animator in the diversity mentorship programme.
Silvatar Media has signed Timo von Gunten to direct action heist feature Eiffel. Morgan Hage wrote the screenplay from a story by von Gunten and an earlier screenplay by David Polcyn and Erik Rodgers. Scott C Silver and Chady Eli Mattar are producing alongside Jean de Meuron and David Willing, with Eric Dupont, Pavlina Hatoupis and Alfred S Newman serving as executive producers.
The Cartagena International Film Festival will present Caribbean Cinemas: Visions Of Ruin, The Submerged And The Emerging. Eight presentations will include the 1968 Cuban and Latin American classic Memories Of Underdevelopment (Memorias Del Subdesarrollo). The festival runs in Colombia from March 1-6.
Media, technology and brands law firm Wiggin has launched its executive production services company, Viewfinder Limited, and opened a satellite office in Los Angeles. Paul Grindey, previously head of business affairs for film, drama and comedy at Channel Four, has been appointed Viewfinder's principal.
Writer-director Dana Ziyasheva's film Defenders Of Life has launched exclusively on Flix Premiere VOD. The narrative feature film tackles the issue of underage marriage in Central America and follows a young girl whose grandmother must decide between marrying the child off to the village elder or refusing, thus breaking from tradition and community. The film was shot in Costa Rica with the indigenous Ngäbe people. Defenders Of Life is supported by the Canadian Fund for Local Initiatives and the Dutch Fund for Human Rights in Central America. Igor Darbo produced through his Popcorn & Friends label.