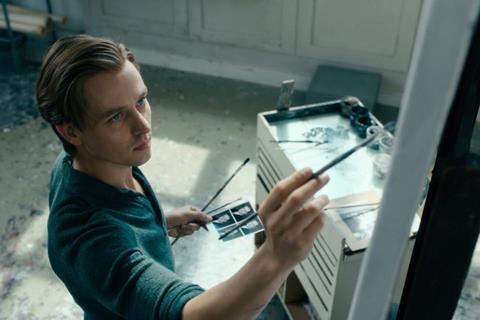 Sony Pictures Classics has taken multiple territories on Florian Henckel von Donnersmarck's psychological thriller Never Look Away, ahead of the film's premiere in Competition at the Venice International Film Festival.
The film was acquired from German sales outfit Beta Cinema. Sony has taken rights in North America, Latin America, Australia, New Zealand and Scandinavia.
The deal continues the relationship between von Donnersmarck and the two companies, after they collaborated on his Oscar-winning The Lives Of Others.
Never Look Away stars Tom Schilling, Paula Beer, Sebastian Koch, Saskia Rosendahl and Ina Weisse in an epic story spanning three periods of German history. Young artist Kurt Barnert (Tom Schilling) has fled to West Germany, but he continues to be tormented by experiences in his childhood and youth in the Nazi years and during the GDR-regime.
When he meets fellow student Ellie (Paula Beer), he is convinced that he has met the love of his life and begins to create paintings that mirror not only his own fate, but also the traumas of an entire generation.
After its Venice premiere, the film will travel to Toronto as a Special Presentation.
Producers on the project are Jan Mojto, Quirin Berg, Florian Henckel von Donnersmarck, Max Wiedemann and Christiane Henkel von Donnersmarck. The film is a Pergamon Film and Wiedemann & Berg Film production. As per The Lives Of Others, the ARD/Degeto, the Bayerischer Rundfunk and Beta Cinema are also on board as co-producers.
Medienboard Berlin-Brandenburg, FFA, FFF Bayern, DFFF, Film-und Medienstiftung NRW and MDM Mitteldeutsche Medienförderung supported the project.
"Sony Classics is my film family. They were the first to show any interest In The Lives Of Others at the time. They were the ones to bring it to the world, and I am honoured and excited they will be doing the same with Never Look Away," commented Florian Henckel von Donnersmarck.
"Never Look Away is very special for us and we know that this is the perfect partnership." added Beta Cinema's CEO Dirk Schuerhoff.
"After the fruitful and rewarding experience of The Lives Of Others, we are so pleased to be back with Florian releasing the richly panoramic Never Look Away," added a Sony Pictures Classics spokesperson.