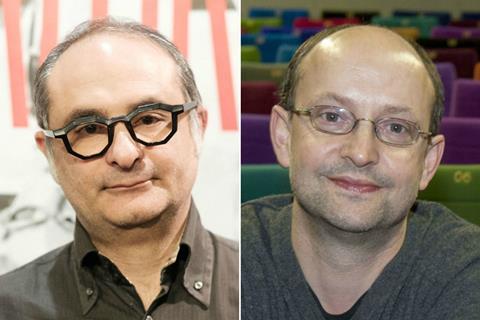 TorinoFilmLab has named the juries presiding over its various production and co-production grants to be announced later this month.
Venice Critics' Week head Giona Nazzaro, Isabelle Glachant, founder of Hong Kong-based production company Chinese Shadows, Julia Oh, commissioning executive at the UK's Film4, Golden Bear-winning Romanian director Adina Pintilie; and former Israel Film Fund chief Katriel Schory will preside over the TFL Production and Co-Production Awards.
Projects eligible for grants of up to €50,000 include the 11 titles selected for the FeatureLab training programme.
A separate jury will preside over a new TFL World Co-Production Fund award, worth €50,000, which will be awarded to the producers of a project in the works from filmmaker who has made at least two features.
This jury includes Element Pictures producer Ed Guiney (The Favourite); Berlinale selection committee member Paz Lázaro; and Carole Scotta, founder of French producer and distributor Haut et Court.
There will also be three additional awards to international co-productions that will each receive €40,000 to fund innovative audience development strategies during distribution. They will be chosen by the selection committee of the FeatureLab: TFL Audience Design head of studies and creative producer Valeria Richter, TFL production and distribution advisor Daniele Segre and TFL executive director Savina Neirotti.
The TFL Funds as well as the TFL Co-Production Awards are backed by Creative Europe. TorinoFilmLab is an initaitve of Italy's Museo Nazionale del Cinema with support from Creative Europe, MIBACT - Ministero dei Beni e delle Attività Culturali e del Turismo, Regione Piemonte and Città di Torino.
The awards will be made at TFL's annual Meeting Event on November 23 which takes place during the Turin Film Festival.