Slate includes 48 films. The Book Of Henry to open festival as previously announced.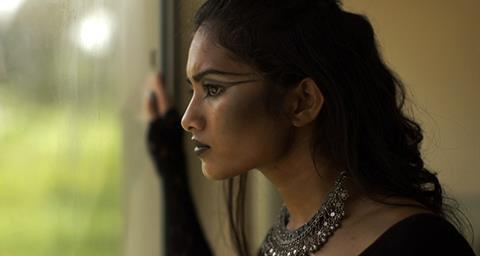 The 2017 LA Film Festival has unveiled the official US Fiction, Documentary, World Fiction, LA Muse and Nightfall sections.
The festival's slate consists of 48 feature films, 51 short films, 15 high school shorts and 10 short episodic works representing 32 countries. The festival is set to run from June 14-22 in Los Angeles.
Leena Pendharkar's 20 Weeks (US), Paul Briganti's Village People (US), and Camille Thoman's Never Here (US) are among the US Fiction Competition entries, with each having their world premiere.
The World Competition includes the world premieres of Vashti Anderson's Moko Jumbie (pictured, Trinidad & Tobago) by Vashti Anderson and Catching Feelings (South Africa) from director Kagiso Lediga, while Arshad Khan's Abu (Canada) plays in the Documentary Competition.
Mark Hayes' Skid Row Marathon (US) and Brandon Buczek's Your Own Road (US) will play in the LA Muse section, while Derek Nguyen's The Housemaid (Vietnam-US) will receive its North American premiere in the NIghtfall section.
Across the competition categories, 42% of the films are directed by women and 40% are directed by people of colour.
The world premiere of Colin Trevorrow's The Book Of Henry, as previously announced, is the opening night film.
"Our competitions reflect who Film Independent is as an organization," LA Film Festival director Jennifer Cochis said. "Within each section you'll find discovery, diversity, and promising talent both in front of and behind the camera."
Programming director Roya Rastegar added: "The films curated for the 2017 competition reflect the changing political climate's impact on emerging independent filmmakers, who are compelled to tell stories about the power of conviction, collectivity and resilience."
Click here for the complete line-up.