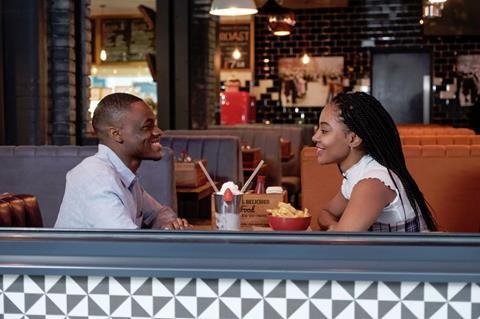 Vue Cinemas has pulled Paramount Pictures' Blue Story from all its 91 cinemas in the UK and Ireland, following reported violence at its Birmingham Star City venue on Saturday, November 23 which the exhibitor is linking to the film.
"We can confirm a decision was made to remove the film from our cinemas," a Vue representative told Screen. "The safety and welfare of our customers and staff is always our first priority. We are saddened to have had to take this step, which is not made lightly, particularly as the film itself seeks to strike a strong message against violence."
Blue Story was one of at least 12 films playing at the Star City venue on Saturday. It is not known exactly how and why Vue is connecting the film to the violence.
Writer-director Rapman commented on the situation via a message on his Instagram and Twitter accounts on Sunday evening.
The film was playing in 320 cinemas across the UK and Ireland this weekend – 291 of these were in the UK, with 267 of those run by Cineworld, Odeon, Vue, Showcase or Empire.
Vue is the third-biggest cinema chain in the UK, accounting for almost 20% of venues. A representative for Odeon, the second-biggest chain with a 22.5% share, told Screen, "We are aware of reports of violence at cinemas which have been linked to the film Blue Story. The safety of our guests and colleagues is our number one priority.
"We have a number of security measures in place for this film, and are currently reviewing these along with our programming, in order to continue to put the safety of our guests first."
Police were called to the Star City complex in Nechells, Birmingham at 17.30 on Saturday evening. Five people were arrested according to reports. They were a 13-year-old girl, a girl and boy both aged 14, and a 19-year-old man, all on suspicion of assaulting police, plus a 14-year-old boy on suspicion of obstructing police.
Blue Story has a 15 certificate in the UK.
Reports suggest police drew Tasers and used a dispersal order to clear a group of around 100 young people. Seven officers from West Midlands Police received minor facial industries in the disturbance.
Screen has contacted Paramount for comment on the decision.
Directed by Screen Star of Tomorrow 2019 Rapman, the film opened on Friday, November 22. It follows two best friends from south London who are separated by a gang war between the postcodes where they live. Fellow Screen 2019 Stars Isabella Odoffin and Mdhamiri Nkemi were casting director and editor respectively on the film.