Sequel will be released in China in August.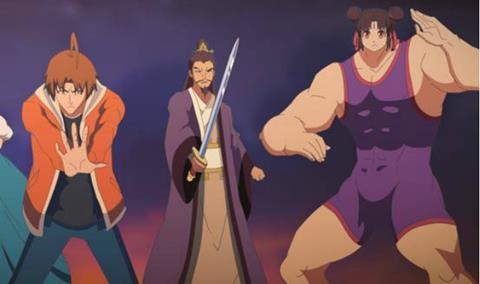 China's Wanda Media, Tencent Pictures, Joy Pictures and U17 Pictures are joining forces to produce animation sequel One Hundred Thousand Bad Jokes 2, which will be released in China on August 18.
Based on a hit comic book and web series, the first movie, One Hundred Thousand Bad Jokes [pictured], grossed $17m at the China box office in 2014, which was a record for an adult animation at the time. The original comic book racked up 1.5 billion views online in 2010, while the web series drew 10 million views in three days in 2012.
Lu Hengyu and Li Shujie are returning to direct the sequel, which will be produced by Tencent Pictures vice president Howard Chen; Wanda Pictures general manager, international business, Christiana Bian; Joy Pictures CEO Zhang Jin; and U17 Pictures president Steve Dong.
Co-producers on the film also include Toonmax Media, Alpha Pictures, Chengdu Square Culture and Tianjin Xianshan Culture.
The sequel keeps the concept of the original and introduces new mythological characters, including 'the Dog', 'God of Thunder' and the 'Chicken God of Time'.